What's Happening 09:10 21 Jul 2021
Explosion at Rivnoazot: what happened and what could be the consequences
What happened at a chemical plant in Rivne, why the city was covered with an orange cloud, and how the accident could have been dangerous.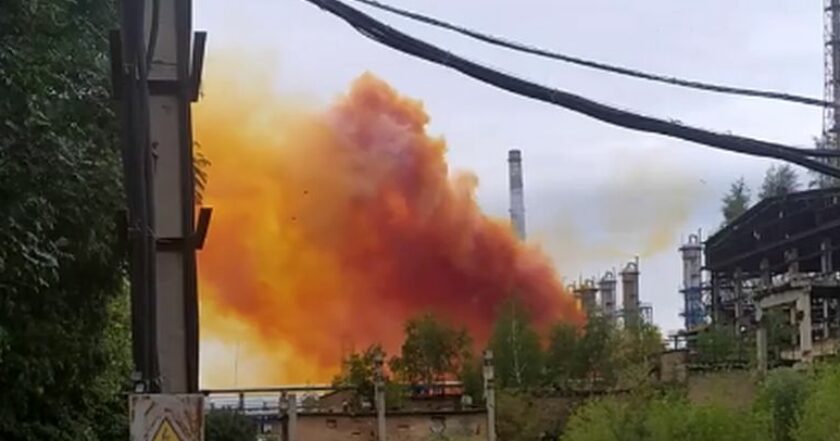 In Rivne, an explosion occurred on July 20 at the Rivnoazot enterprise, which belongs to the group of companies of Dmytro Firtash's Group DF. The official reason, according to Vitalii Koval, head of the Rivne Regional State Administration, is an emergency shutdown of the nitric acid unit. The enterprise is located in the village of Horodok, 10 kilometers from the regional center. Immediately after the explosion, a cloud of orange smoke rose over the workshop, and according to Koval, the situation was localized by the forces of workers. There were no casualties, and the environmental inspectorate was assessing the threats.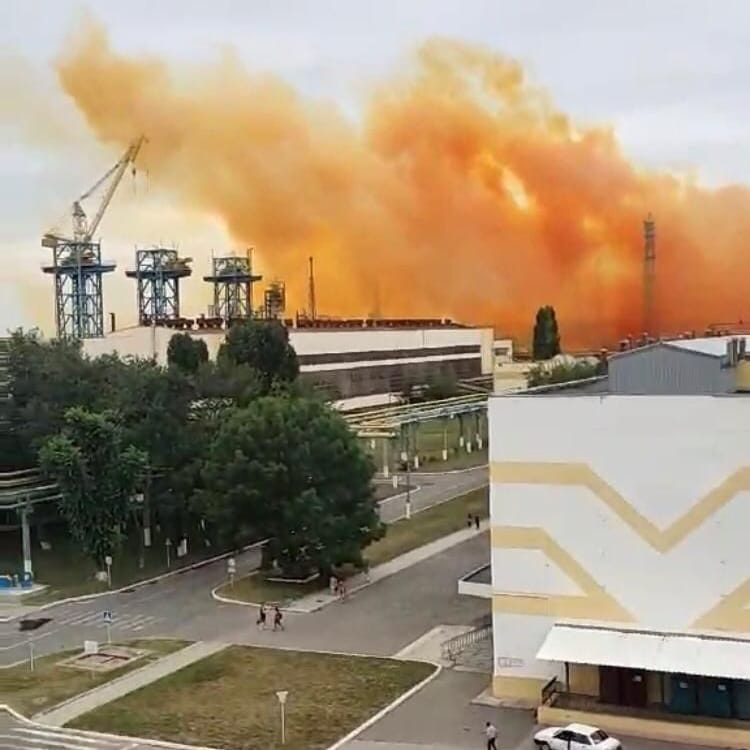 At about 8 pm, the head of the Rivne Environmental Inspection, Andrii Malevanyi, announced that the SEI inspectors would measure harmful substances using laboratory tests, and promised that he would promptly inform about air condition. And at about 10 pm an announcement appeared on the Facebook page of the Minister of Environmental Protection Roman Abramovskyi:
"We've already carried out measurements at the enterprise and at the border of the sanitary protection zone. With the maximum permissible highest onetime concentration of 0.2 mg/m3 as of 20:30, the concentrations reached 0.0725 mg/m3, which is almost three times less than it was."
On the morning of July 21, rescuers reported that there was no harm to the population and the environment from the accident at Rivneazot. "The excess of chemically hazardous substances in the air wasn't detected. There's no threat to the population and the environment. The enterprise is operating normally," the State Emergency Service informs.
As of 9 am on Wednesday, July 21, pollution is within the permissible limits; the head of the Rivne environmental inspectorate announced this in the morning.
That is good news. However, knowledge is the power that's why Rubryka decided to talk about what happened at the scene and how you can protect yourself in the event of a disaster.
This publication is available in Ukrainian and Russian. The English translation hasn't been produced yet. Support us to make the translation faster - follow the link for instructions