Experience 13:10 04 Dec 2020
Kyiv resident creates banana farm at home: how to grow tropical fruits off your own bat
Greenhouse-thermos like a ready-made business project and exotic plants right in the apartment. We'll explain you everything you need to know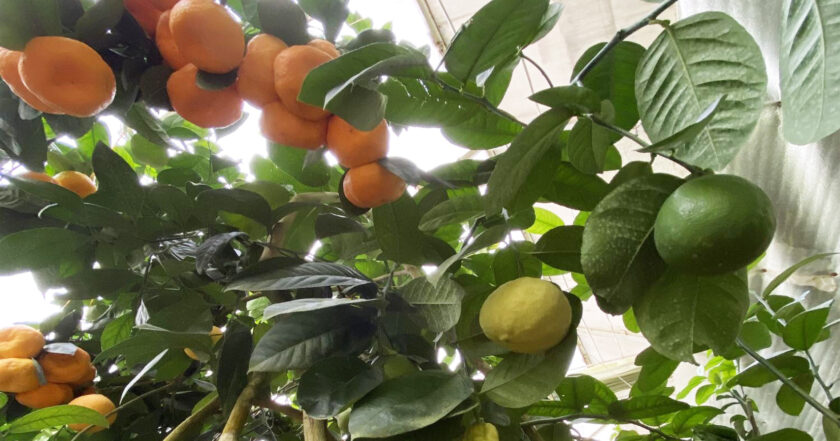 While the borders are closed and traveling to islands seems like a distant and unattainable dream, Rubryka is looking for more accessible tropics for Kyiv residents. In the village of Rozhny, about 50 kilometers from the capital's center, here's a house of a creative married couple: the wife is the only professional pressed flower craft master in Ukraine, and the husband is the creator of a unique greenhouse and owner of a banana farm.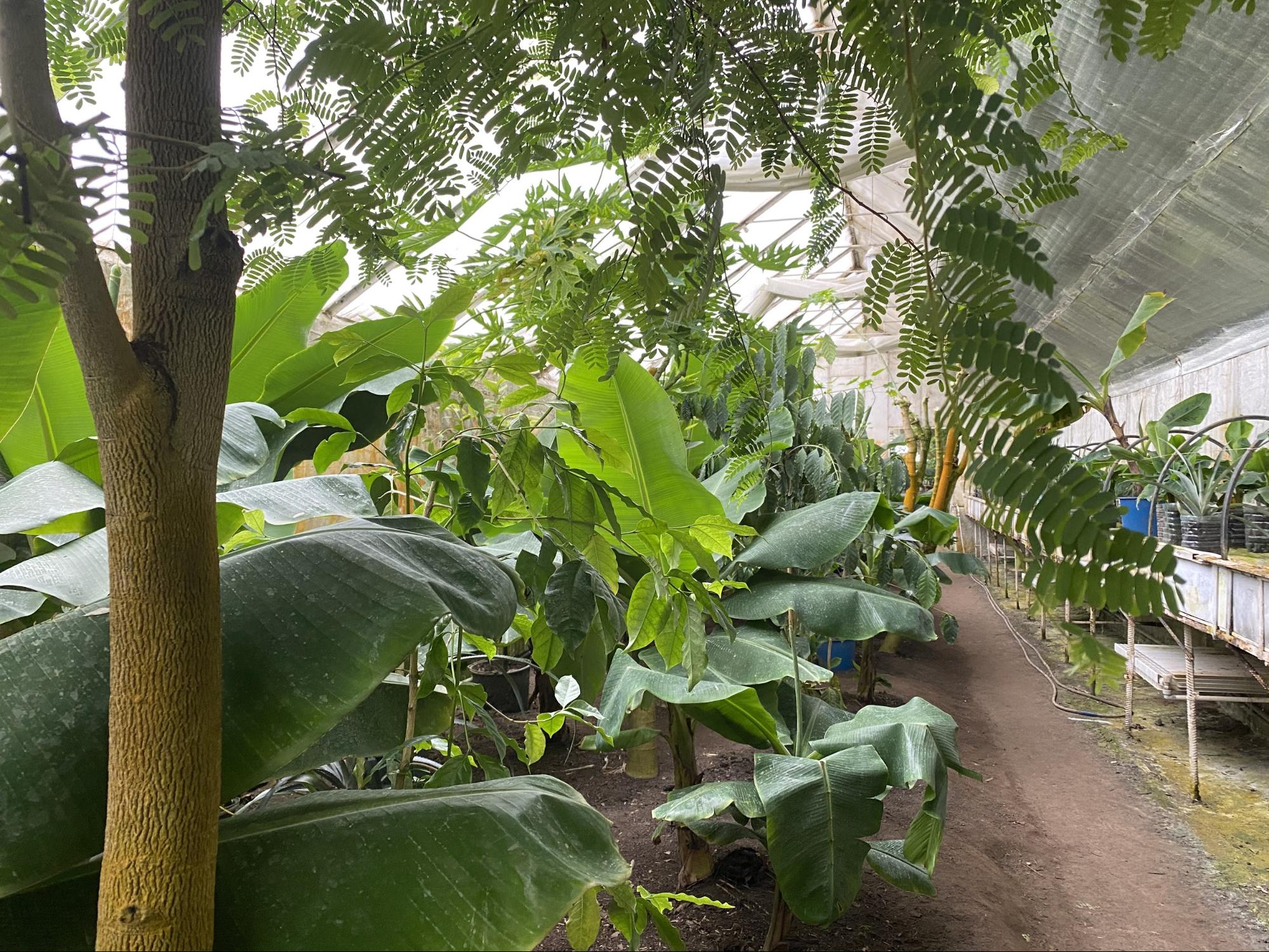 Behind the door, leading from the hall of the couple's house, seemingly, to the basement, you meet an evergreen, fabulous and very warm world, smelling of expensive perfume and oranges, where light gently streams through the ceiling frosted glass, and the white sides of plants' pallets and batteries turned green as if trying to abandon their industrial nature to look more harmonious in a small biome.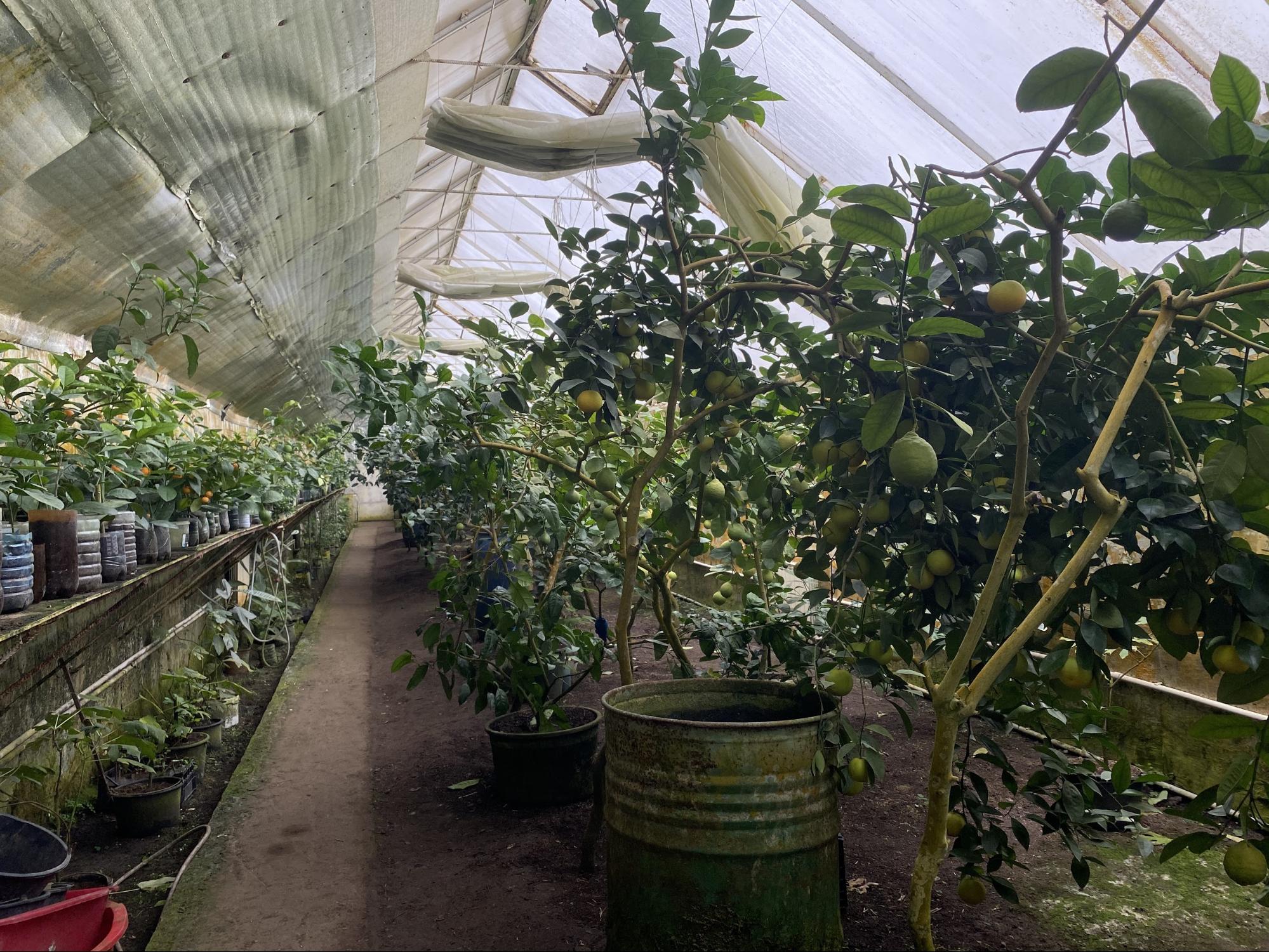 Once you get inside, you realize that limiting the greenhouse by calling it a banana farm is rude. More so, by November, bananas have already borne fruit and don't even bloom, so they look like ordinary houseplants. Besides them, you see figs, pomegranates, papayas, oranges, and tangerines growing on 750 square meters, and on some trees, there are several fruits at once. So, adjacent branches of a garden tree can share kumquat, lime, lemon, tangerine, and orange.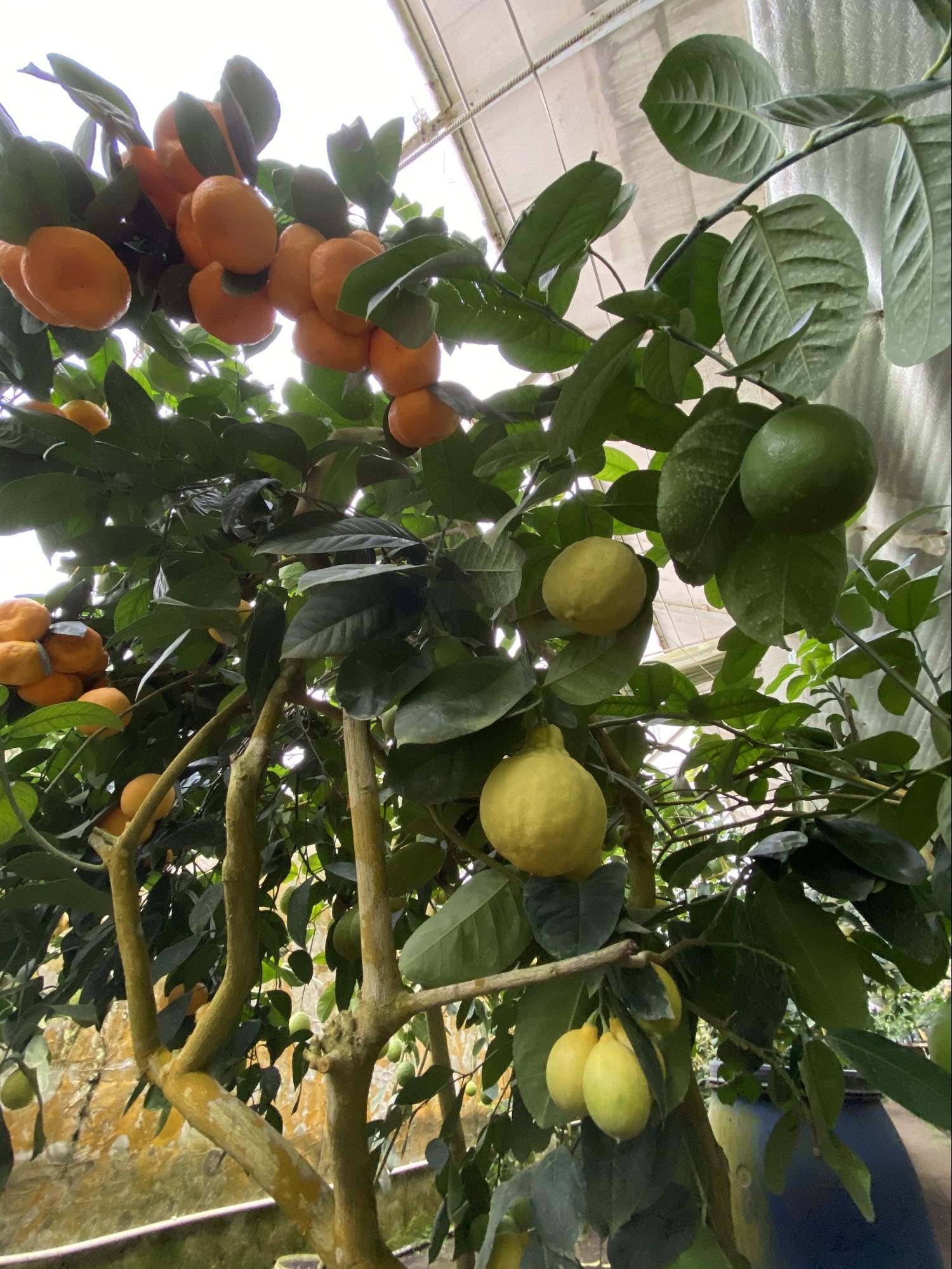 The fruit sizes are unbelievable here. A 10-centimeter-diameter tangerine grafted on an orange, the largest in the world; magical Murraya prolongs life; lemons look more like small melons than lemons, and pineapple shows promise to become a 15-kilogram super fruit.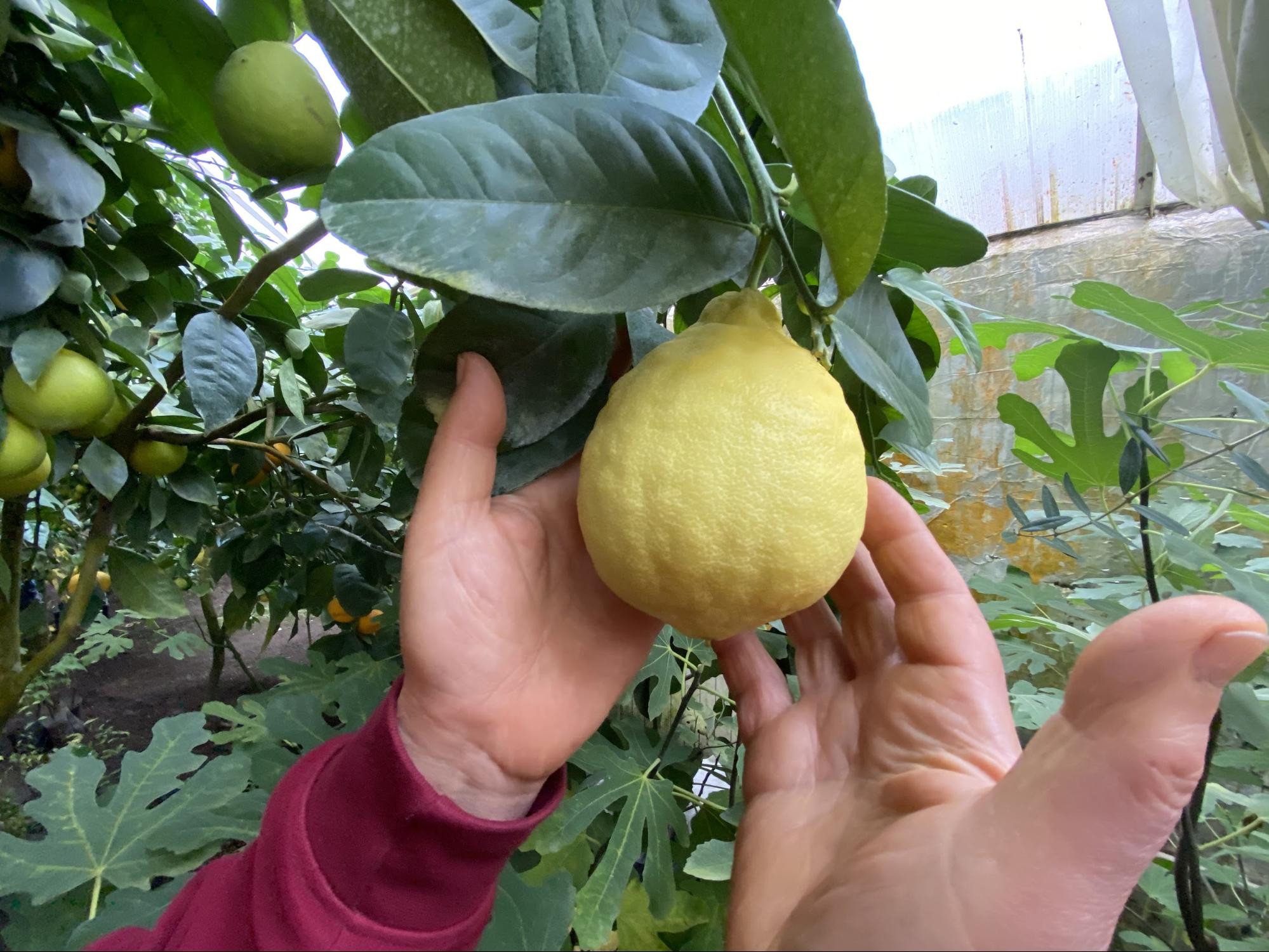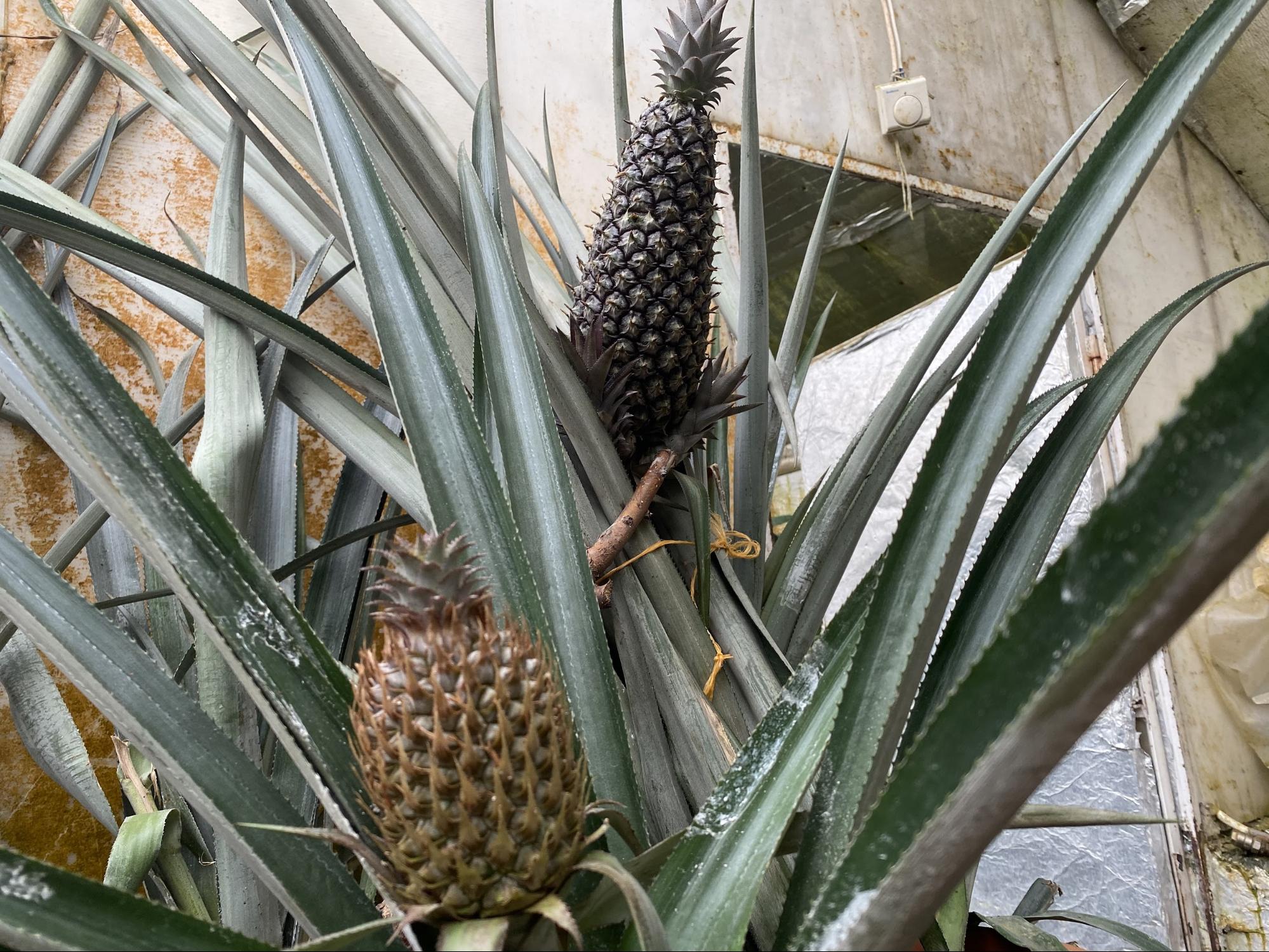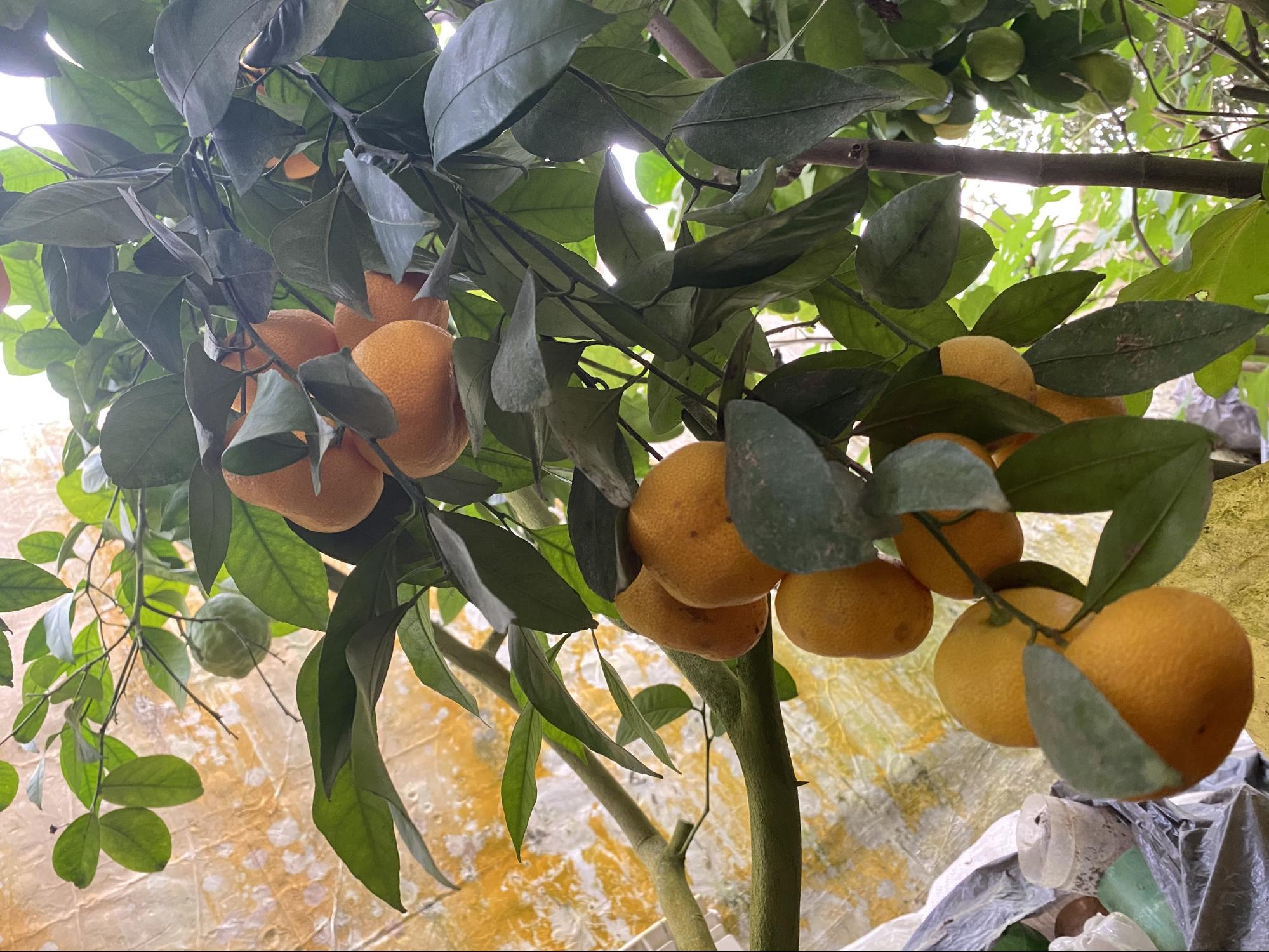 This publication is available in Ukrainian and Russian. The English translation hasn't been produced yet. Support us to make the translation faster - follow the link for instructions