EcoRubric 11:35 15 Jul 2021
65,000 euros for killing a bee: solutions to save endangered bees
British biologists estimate, if the bees disappear, humanity will live on the planet for only 4 years. What is done in the world to prevent this from happening, and how to deal with the issue in Ukraine, Rubryka explains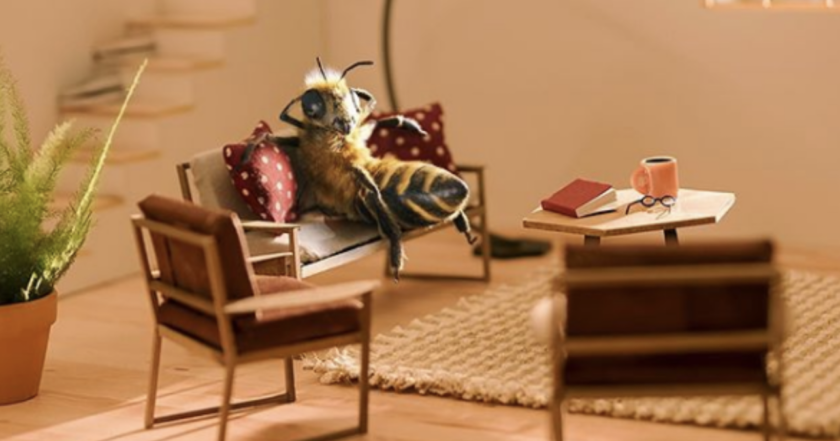 This year, the Hollywood actress, director, and philanthropist Angelina Jolie tried on not a new role and not an exquisite couture outfit, but a cover of live bees. For the bees to sit on her body, the actress was smeared with a special pheromone, attracting them with the smell. For 18 minutes, the star stood motionless in complete silence to shoot photos with bees for National Geographic.
An unusual photoshoot by photographer Dan Winters was inspired by a 1981 portrait of an insect-covered California beekeeper.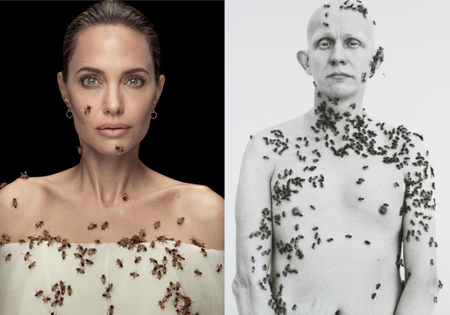 This way, Jolie, Winters, and National Geographic tried to draw attention to the problem of the world's bee population reducing. The image really went viral and garnered over 2.5 billion views.
"We're so worried about every event in the world that many of us feel overwhelmed by the bad news… But we can fix one bad news," Jolie said.
The bad news Jolie is talking about is the mass extinction of bees, which is a worldwide problem. Thus, in the United States alone, the number of bee colonies has decreased by 40% in the last year alone, making it the largest insect death in all observations. In the first half of 2019, about 500,000 honey bees died in Brazil. The Food and Agriculture Organization of the United Nations estimates that approximately 40% of the world's pollinators are endangered. According to statistics, 45-50 thousand bee families die every year in Ukraine alone.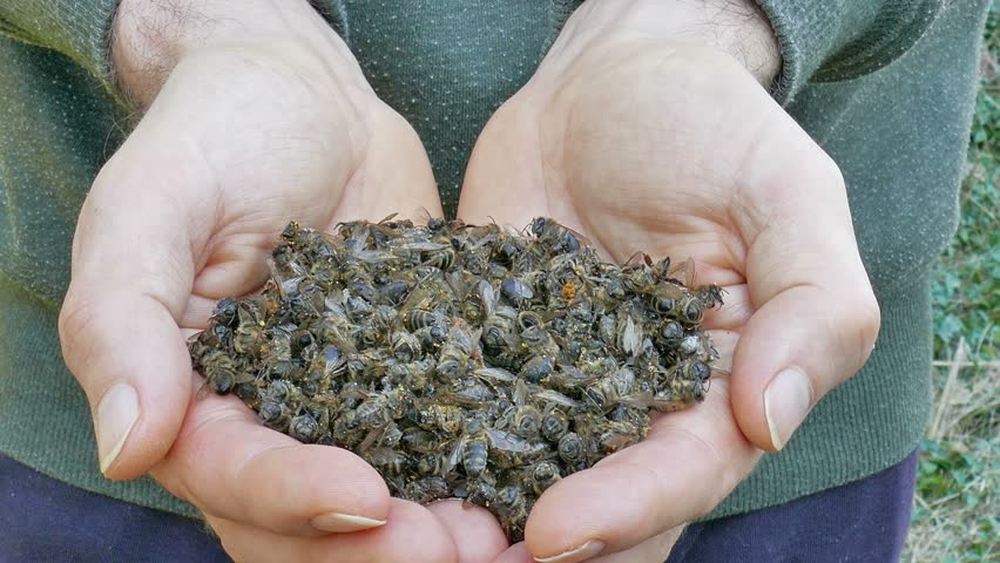 This publication is available in Ukrainian and Russian. The English translation hasn't been produced yet. Support us to make the translation faster - follow the link for instructions