Details 13:53 17 Nov 2021
Belarus, migrants and the border: crisis for Europe and challenge for Ukraine. What's happening and what are the solutions?
Will the borders with Belarus be closed, what will happen to the economy, what does China have to do with it, and will the weather strike at the EU's reputation (yes, the weather will also play a role here!)? Rubryka analyzes.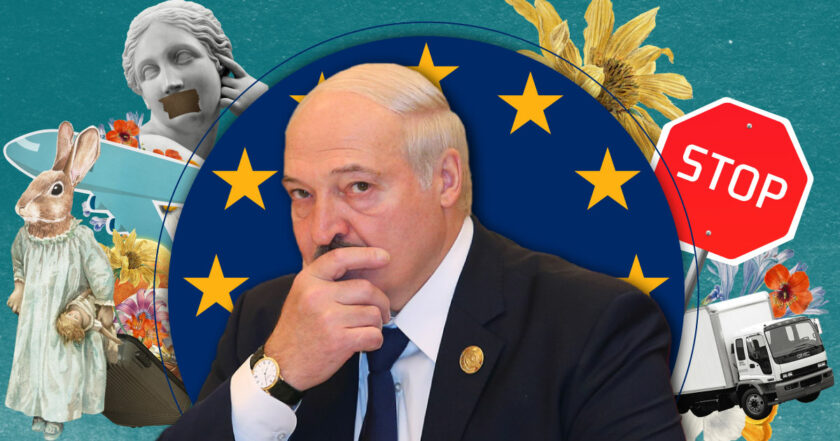 The migration crisis on the border between Poland and Belarus threatens to grow into a pan-European problem. The European Union is reporting tough sanctions against Minsk. And the self-proclaimed president of Belarus threatens to block the transit of gas and cargo to Europe. Ukraine is intimidated by border breaches and a repeat of the situation in Belarus. And Russia is suspected of provoking this situation to destabilize Europe. What is happening on the Belarusian-Polish border? Where did it all start, and what will be the consequences of this? Rubryka analyzed.
What is the problem? Lukashenko's revenge for EU sanctions
After the presidential election in Belarus in August 2020, in which the incumbent President Aleksandr Lukashenko was declared the winner, a wave of protests swept the country. Tens of thousands of Belarusians took to the streets, demanding the cancellation of voting results, believing them to be falsified.
In response, the Belarusian authorities began to brutally suppress street protests. Protesters were arrested en masse, beaten during detention, harassed, searched, and effectively forced to flee the country. There were reports of disappearances and killings of opposition members.
This publication is available in Ukrainian and Russian. The English translation hasn't been produced yet. Support us to make the translation faster - follow the link for instructions