Special Project 15:30 20 Oct 2021
Top 5 "Change Drivers" in education: who will you vote for?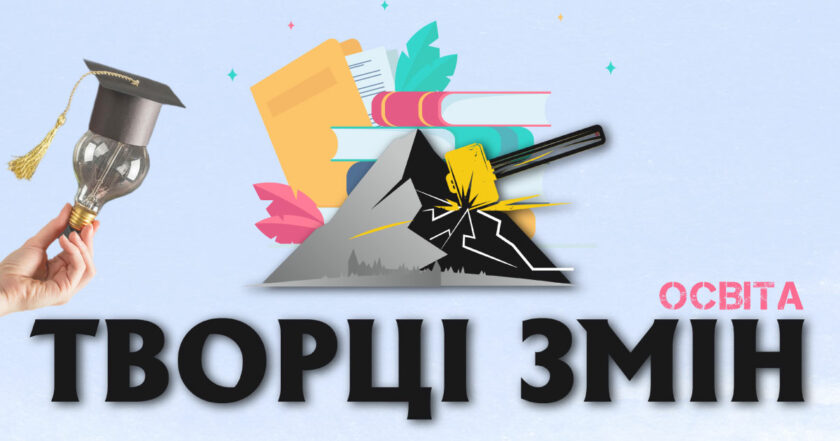 "Change Drivers," the Bendukidze Free Market Center project in cooperation with the Friedrich Naumann Foundation Ukraine and Belarus, Atlas Network, and Rubryka Solutions Media, launched in June this year, has reached the finish line. Initiatives that will be the first to be included in the "Change Drivers" directory have already been selected. A total of 78 of them! These are public organizations and business projects that work with veterans and the military, take care of the health of Ukrainians, provide social support, care for the environment, and are not indifferent to the environmental situation in Ukraine. In each of the categories, the organizers of the competition selected the five most interesting initiatives-finalists.
Today, Rubryka introduces the top five Ukrainian Change Drivers in the category "Education" to readers. According to the results of the public voting, the main Change Driver of 2021 will be elected; each of you decides which of the five will be the winner.
"Teach for Ukraine." Educational space that proves: the impossible doesn't exist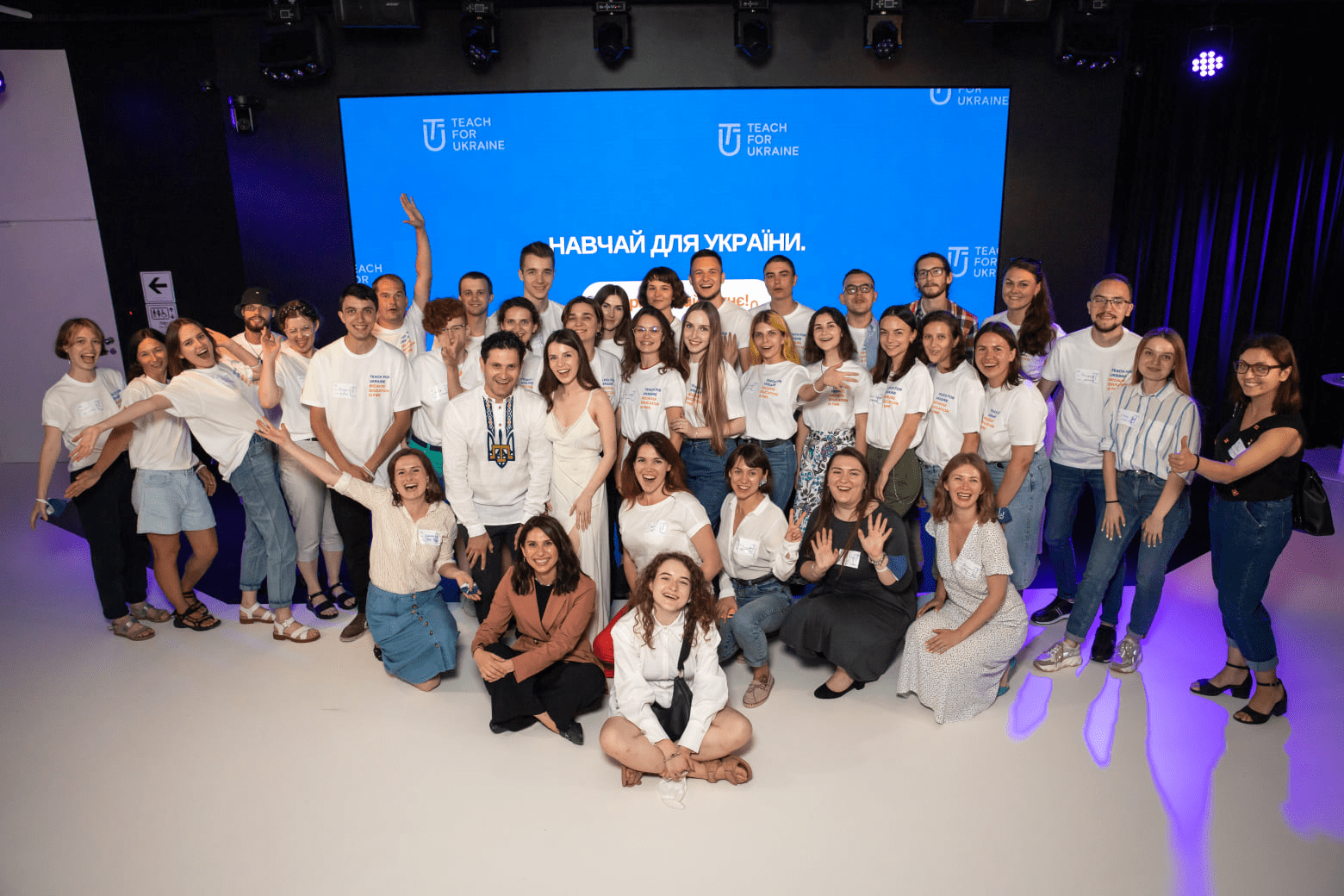 The all-Ukrainian network "Teach for Ukraine" is convinced that everyone can contribute to the creation of a society where they want to live, and Ukraine should become a country where every child has the opportunity to discover their potential, regardless of their place of birth and residence. To achieve this goal, the project attracts ambitious and caring graduates and young professionals in various fields to teach in small towns and villages.
Participants of "Teach for Ukraine" are young people who want to change Ukrainian education. To do this, they move to the village for 2 years, where they not only teach one of the school subjects at the local school but also organize extracurricular initiatives and important projects for communities.
The organizers of the project are looking for schools that are ready for the experiment and are not afraid to accept "outsiders," and its participants are provided with a teacher's salary, scholarship, and housing at work. The project is not limited to the fact that participants work in schools for 2 years: they teach children to dream bolder and believe in themselves, rediscover subjects and the learning process, organize clubs, help enter the dream universities and show a variety of opportunities around. Also, the participants of "Teach for Ukraine" have a positive impact on the goals of schools and communities, implementing many extracurricular initiatives: career guidance events, film clubs, robotics clubs, eco-festivals, and many others. In a pandemic, many program participants became teachers who organized the transition to distance learning in schools, helping other teachers and students.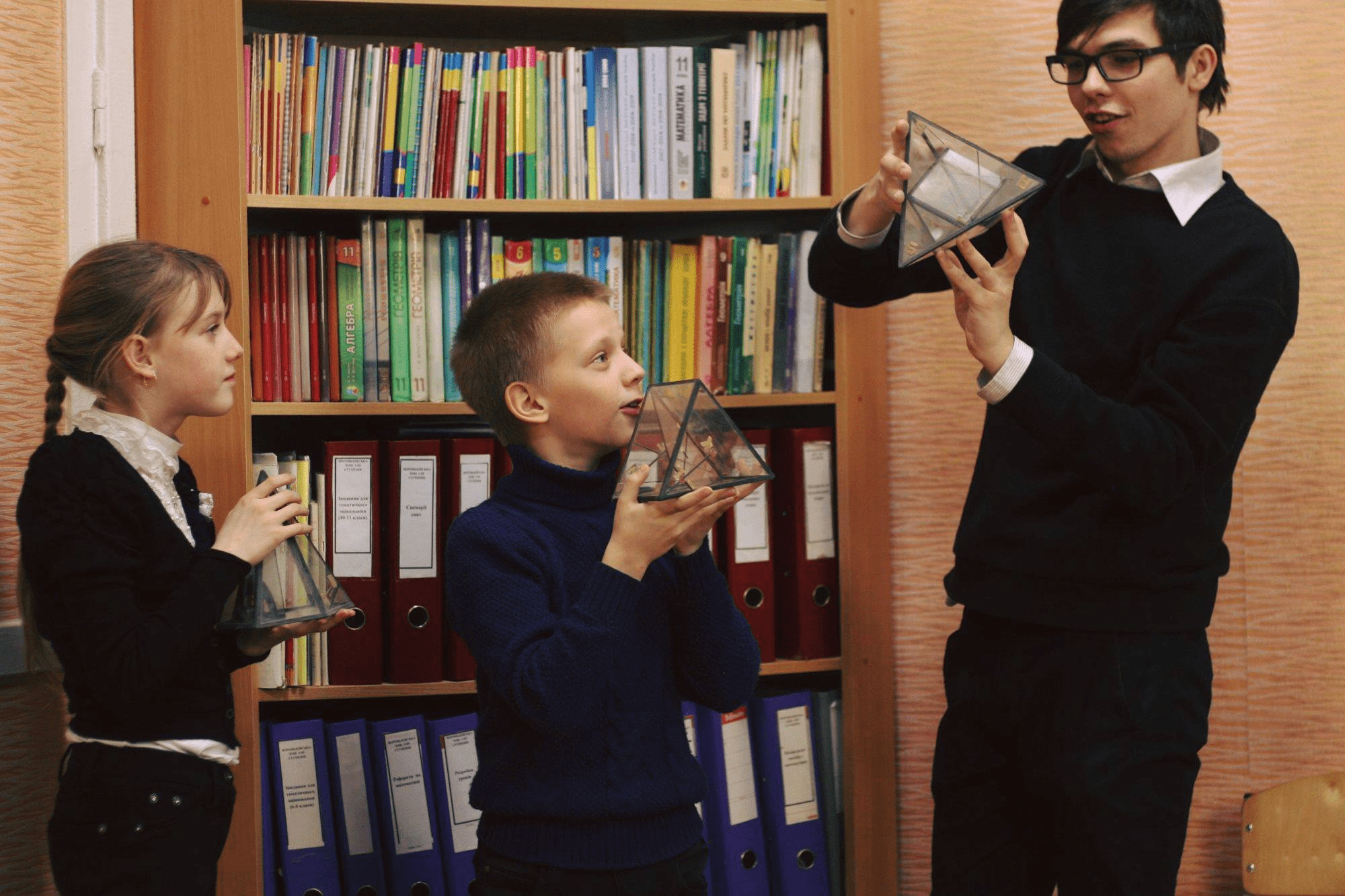 You don't need to have a pedagogical education to become a participant in the project. For example, a graduate of the Faculty of Applied Mathematics who knows the subject very well, can and wants to interest children can apply to participate in the project. The main thing is motivation, excellent knowledge and interest in your subject, which should be passed on to children. Importantly, Teach for Ukraine graduates remain the change drivers. For example, three graduates created the ZNOvU project, which helps children from the temporarily occupied and frontline territories to prepare for the EIT for free and enter Ukrainian universities.
"Why is it important for you to be a change driver?" we asked Oksana Matiiash, the Head of "Teach for Ukraine" and received the answer:
"When I was completing my master's degree at Oxford University, I already had a job offer from Her Majesty's Court Service and Tribunals. However, at the same time, I learned that Teach for Ukraine was looking for a leader. I already knew about the international network of Teach For All programs that work in 60 countries and have almost 90,000 graduates, and I realized how much influence school teachers have on us because the way to Oxford was opened to me by my English teacher, who believed in me and helped me enter one of the best universities in Ukraine. After that, I realized the impossible doesn't exist if you believe in yourself and have support, and even Oxford didn't seem so "far away." The impressive stories of my Oxford group mates who have participated in similar programs in other countries and my story have inspired me to join Teach for Ukraine. I had to give up 'working for the queen.' I want to help children get educational opportunities and realize their potential, as teachers once helped me."
"Ukrainian Academy of Leadership." We create ourselves and create Ukraine!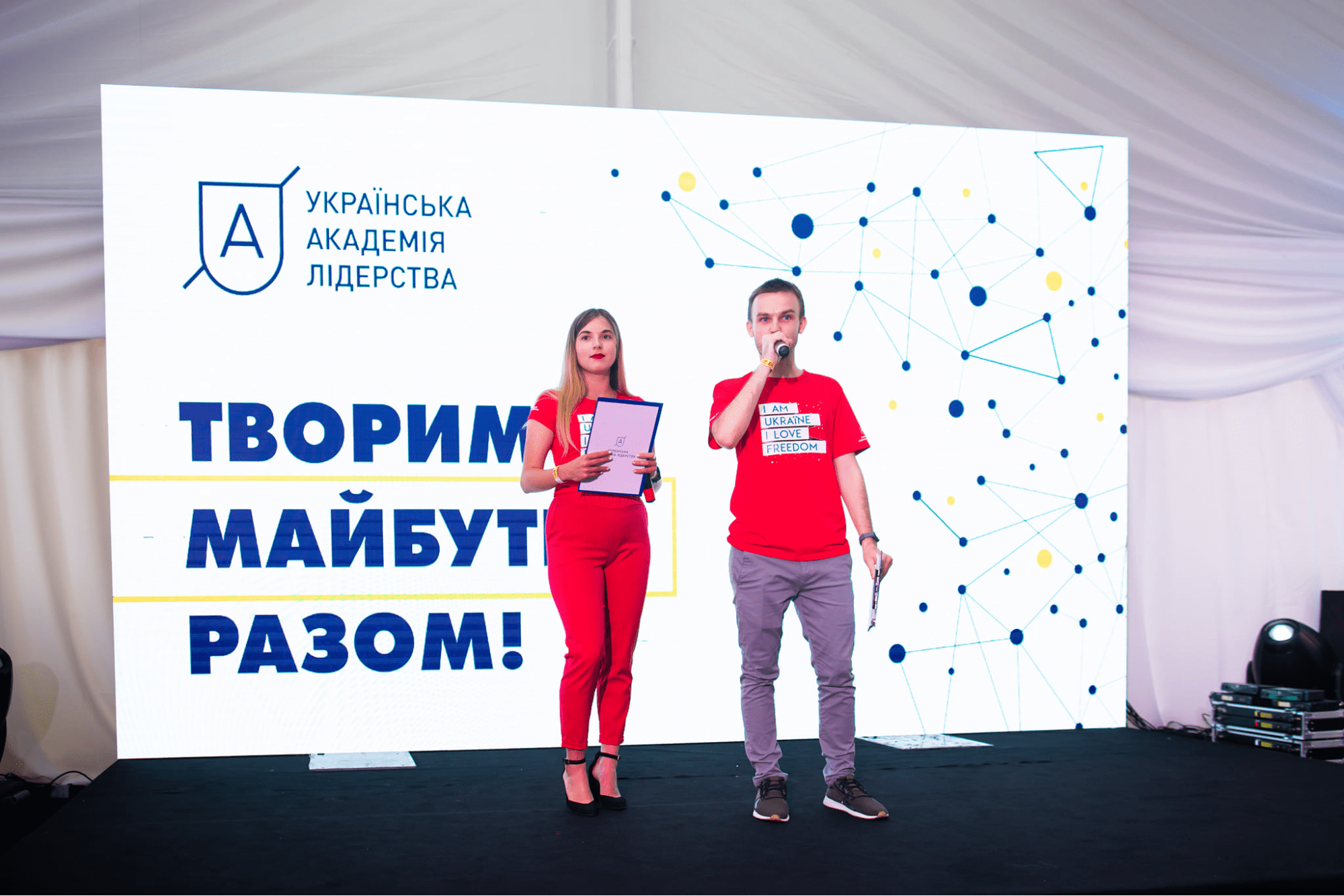 "Ukrainian Academy of Leadership" (UAL) is an educational platform for personal and social development, which has its methods of educating leaders in state formation, entrepreneurship, education and science, health, national security, and defense. The program is aimed at motivated adolescents aged 16-20 and is based on a combination of elements of physical, emotional, and intellectual development based on values.
Every year, thousands of young people graduate from Ukrainian universities who, as a result, never work in their specialty. To change this situation and create an alternative to the traditional Ukrainian model of education for the sake of a diploma, the Academy was founded six years ago. Its graduates don't "sit at the desk" for several years for the sake of "jacket." The training process lasts 10 months, during which the Academy teaches young people a conscious analysis of social phenomena, encourages change for the better, and helps to decide on the choice of future profession and develop leadership skills. "We create ourselves and create Ukraine! Every tomorrow starts today" became the motto of the Academy.
Valerii Pekar, a lecturer at the Academy, a futurologist, and a teacher at Kyiv-Mohyla (KMBS) and Lviv (LvBS) business schools, often emphasizes that at least 10% of an active society with a strong inner passion is needed for major transformational changes in the country. The Revolution of Dignity has shown that there are such people in Ukraine and they are the engine that will lead others. Most of these people are young people. Therefore, the task set by the UAL is to find such young people and to educate agents of change, exactly the driving force necessary for Ukraine.
During their studies, young men and women receive knowledge from leading lecturers from the Mohyla Academy and UCU, graduates of Cambridge, Harvard, Columbia University, ex-ministers, psychologists, and media. Students have practical experience of social and business projects, internships in state and public organizations, volunteer at international and national events, independently organize educational courses, meetings, sports competitions, travel to Ukraine and the world. Now the Academy has more than 1,000 graduates and five offices in different cities of Ukraine. This year, another 200 young people were sworn in by the Academy and became the seventh generation of young leaders. According to the Academy, it's just the beginning, because the plans are to reach more than a million Ukrainian teenagers by 2030.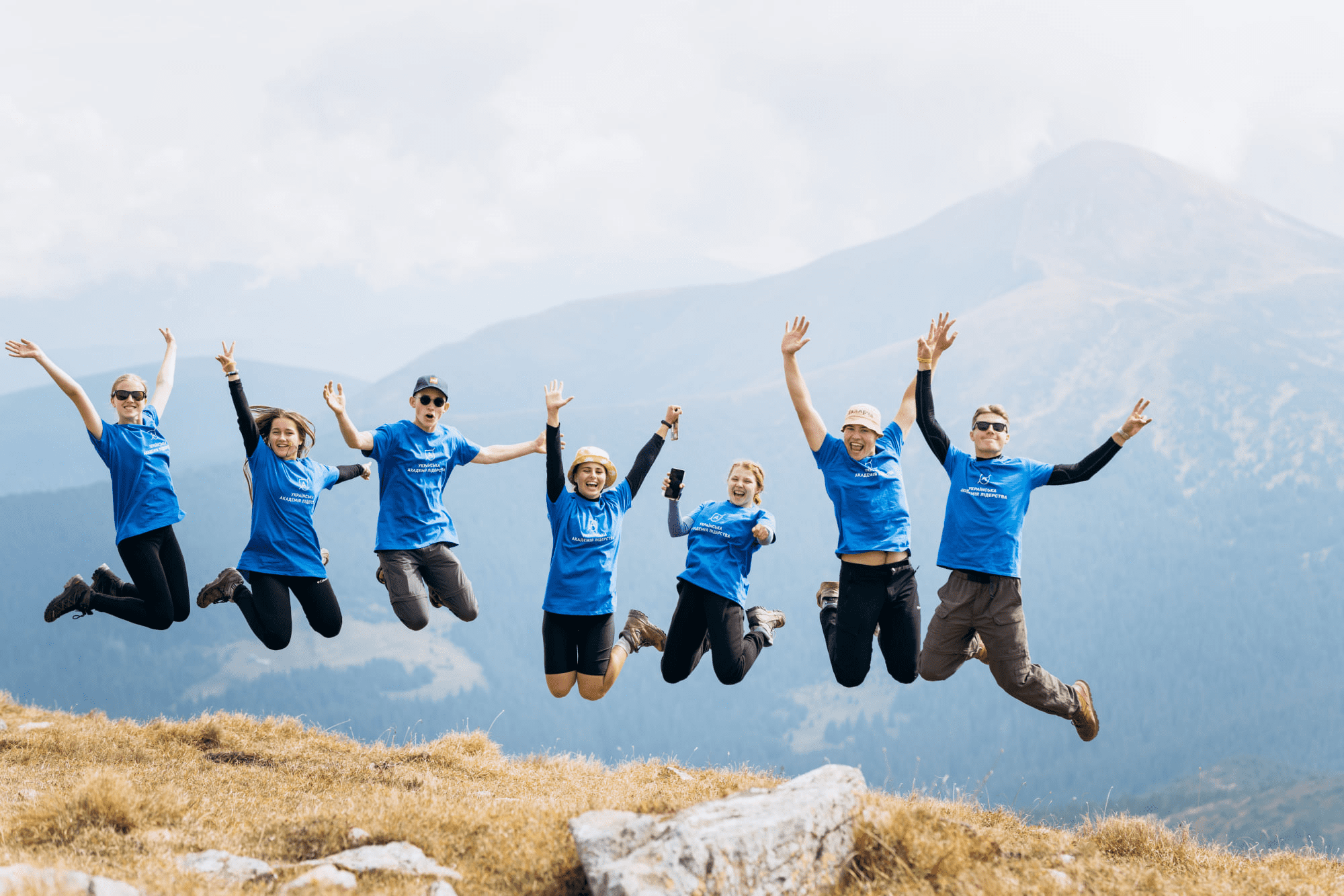 UAL graduates are developing the country in the field of state formation; among them, there are deputies of local councils. They open businesses aimed at the development of Ukraine and implement innovative ideas. Among the projects of the Academy graduates, for example, is a startup for growing plants at a temperature of -15 degrees, creating original spaces and a theater for young people in their hometowns and villages. They are actively promoting the brand of Ukraine abroad: one of the 2019 graduates is the project manager of the NGO "Promote Ukraine," and since May she has also become the ambassador of European youth in Ukraine.
"We realize how important it is for young people to understand their true purpose after school. For many, it is important not to run to university right away but to understand what you may be interested in and what you want. Our goal is for young people to choose higher education consciously, to understand why they should study at the university, what they want to change, what to join, where they will be useful," the head of the Academy Roman Tychkivskyi comments on their work. "In addition, we need to create success stories. And for this, we need to attract those young people who want to take the lead and responsibility in society from school. Neither universities nor schools cultivate such an approach. This requires a special formation, the national system of education of leaders. This is the way Britain once began to follow, and Israel is following successfully. When a young person has understanding and specific motivation, it adds to their further actions of determination and meaning."
"Osvitoria." The teaching profession prestige is the key to a powerful state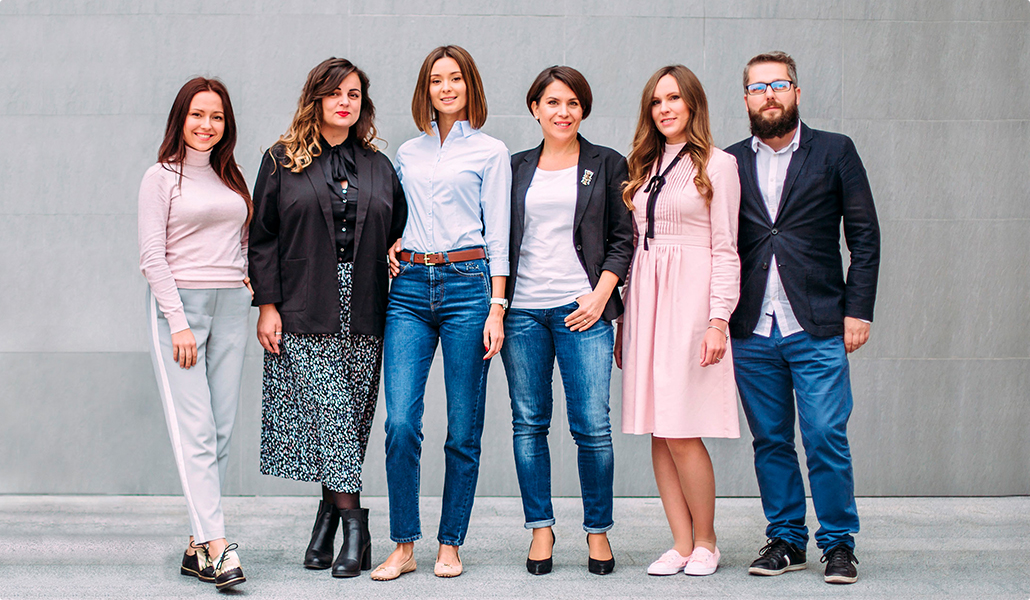 "Osvitoria" is a non-profit public association that has been changing and developing education in Ukraine for 8 years, creating innovative schools and programs, helping teachers to learn, and providing access to quality education for low-income children.
Before founding the union, its founders created their own charitable and volunteer projects in education. But the more ideas were put into practice, the more obvious the numerous gaps in the education system in Ukraine became. The goal of the initiators of "Osvitoria" was to raise Ukrainian education to the international level and create opportunities for children's education according to advanced international standards.
In 2014, the Novopechersk School in Kyiv opened its doors to Ukrainian students; it's one of the largest projects of the "Osvitoria" public association. The modern educational institution, which teaches students a unique pedagogical program that combines Ukrainian national standards with the best world methods and focuses on the development of not only knowledge but also skills, has become a pilot for further reform of the entire secondary education system in Ukraine. Students of Novopechersk school not only have high academic results but also become responsible, know about charity (more than 100 charitable initiatives have been implemented directly by school students), want and are ready to change the world around them and understand that they solve problems, not somebody else does that for them.
Raising the prestige of the teaching profession is one of the main tasks of "Osvitoria." To emphasize the achievements of teachers not only with their students but also in society, "Osvitoria" brought the award for teachers-innovators "Global Teacher Prize Ukraine" to Ukraine in 2017, the national version of the "Global Teacher Prize" world award.
"Before the award, our survey showed that 82% of teachers feel underestimated by society, and only 53% of people considered the teaching profession important," Zoia Lytvyn, founder of Osvitoria and Global Teacher Prize Ukraine, told Rubryka. But today this (second) figure is 83%! And this is just 5 years of work. It is also very gratifying that during this time we have managed to create a community of proactive, like-minded teachers, which already has more than 10,000 teachers!"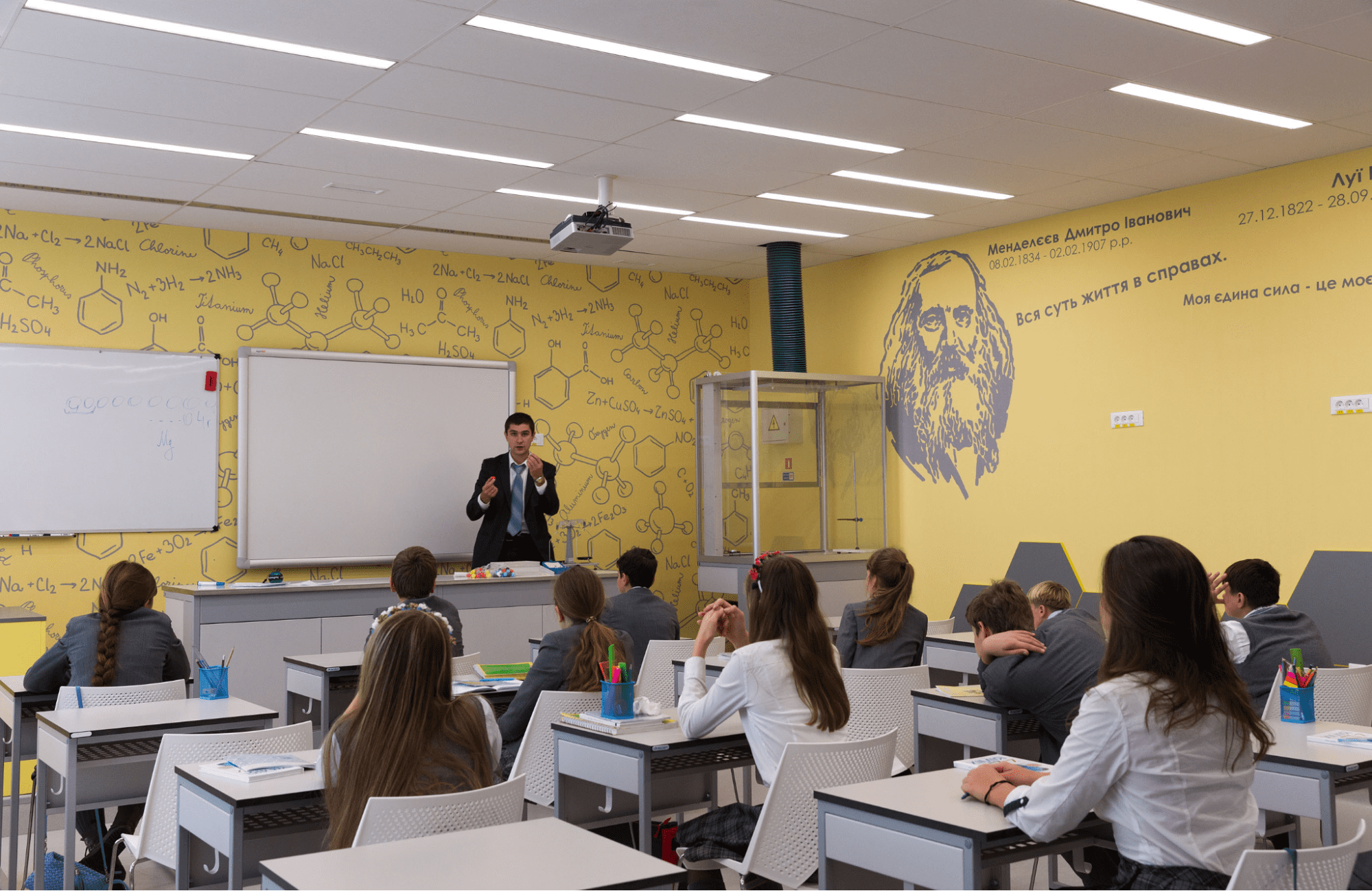 Other Osvitoria projects include youth development programs, pedagogical and psychological pieces of training and seminars, the School of Educational Managers (together with the Kyiv-Mohyla Business School), and a RAZOM inclusion course for teachers, social workers, special educators, and psychologists, "Teachers of the Future" educational festival in Lviv (together with the !FEST holding of emotions). Also, through several projects, Osvitoria is working towards access to quality education for socially vulnerable children, orphans, and children living in the temporarily occupied territories of Ukraine. Organized by "Osvitoria" at the request of the Ministry of Education of Ukraine, the School of Coaches of the New Ukrainian School provided an opportunity to train 250,000 teachers who work with children in primary school.
According to Zoia Lytvyn, education is a matter of national security. "Education is not an item of state budget expenditure, but the most profitable investment of the state in its citizens of all possible. During wars, pandemics, humanitarian crises, the budget of the state and companies often go to something 'hotter.' However, we must all understand that education is a tool that can be used to prevent any crises in the long run because education helps to bring together a new generation of children with entrepreneurial thinking, a different level of culture and tolerance, and a high level of responsibility. After all, a teacher who is not respected by society cannot grow a nation without a complex of inferiority."
"Prometheus." Quality education is the key to a better future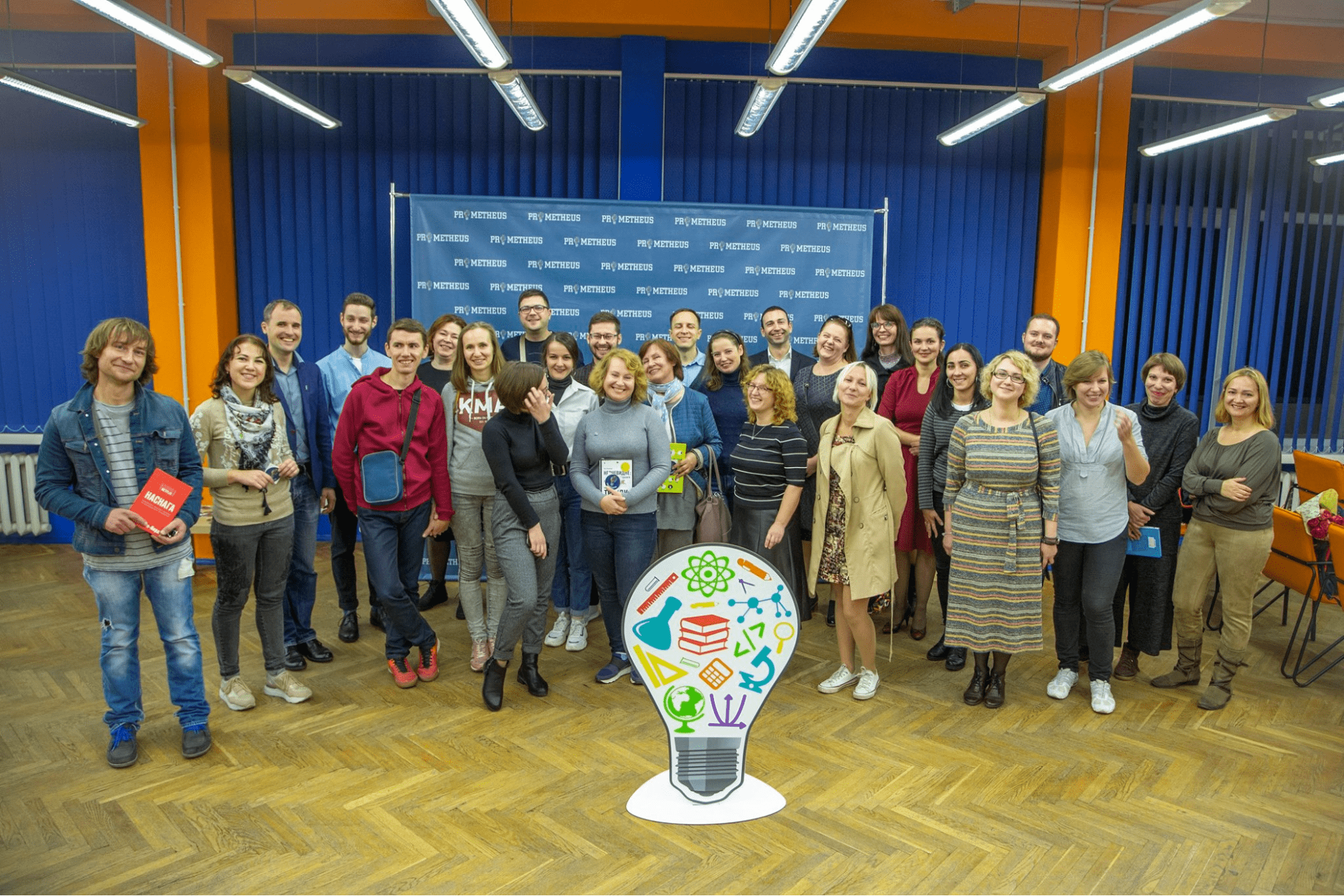 Prometheus is the largest online education platform in Ukraine. The main goal of the project is to provide free online access to university-level courses to anyone, as well as to provide opportunities to publish and distribute such courses to leading professors, universities, and companies.
Created 6 years ago, today the platform contains more than 200 online courses in business, IT, English, project management, civil service, and personal development, courses for educators, and civic education, many of which are free. In addition, Prometheus provides access to online external independent evaluation (EIT) training courses. "Our goal," says Prometheus, "is to make the best education available to every Ukrainian."
The best lecturers-practitioners of Ukraine and the world who have achieved success in their work cooperate with the platform. Individual graphics, video lectures, and practical tasks, communication with teachers at webinars and forums, an informative Telegram channel, convenient mobile applications that allow you to continue learning on the way to work or while traveling have made Prometheus one of the most popular educational platforms. During the years of Prometheus' existence, 1,800,000 students received the knowledge, and more than 1,000,000 certificates were issued.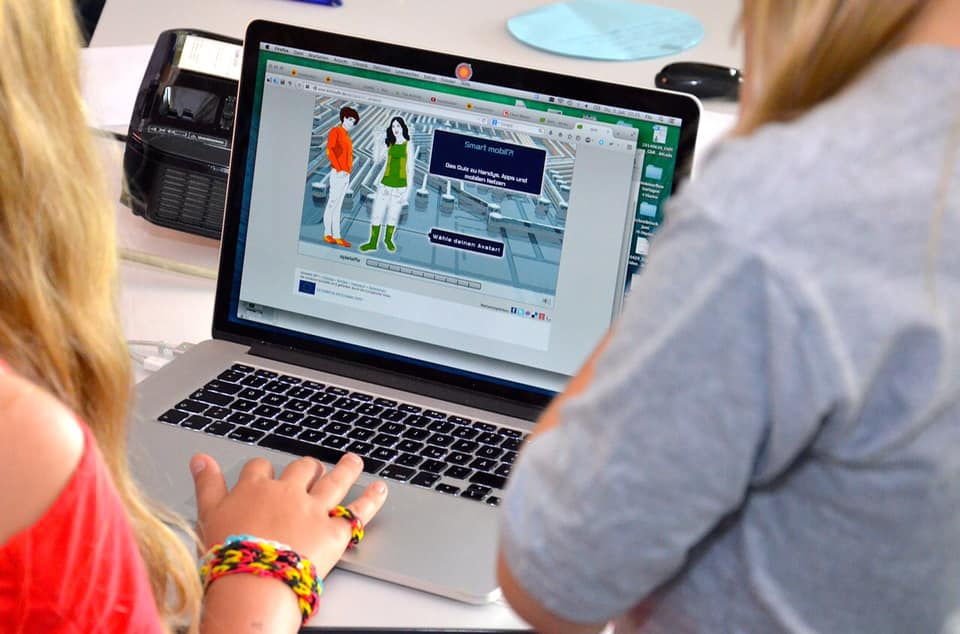 Ivan Prymachenko, the co-founder of Prometheus, emphasizes that today, amid total populism, misinformation, and anti-scientific propaganda, it is more crucial than ever for quality education to be accessible to everyone. After all, state-building as a whole is also a great educational process, during which the entire society learns together. Prometheus is convinced that quality education for everyone is the key to a better future. From economic growth to scientific progress, growth in education accelerates the development of all spheres of our society.
"Prometheus has made the best education available to almost 2 million Ukrainians studying on our platform. Regardless of their wealth, place of residence, or state of health. In addition, we are glad that we were able to contribute to the fact that online learning in Ukraine over the past 7 years has evolved from exotic to a new norm used by leading universities, companies, NGOs, and the government," says Ivan Prymachenko. "Being a change driver is a responsible mission. I and our entire team would like to join in laying the foundation on which Ukraine will develop and prosper for many, many centuries to come. It's a difficult challenge, but it's also interesting."
"Family budget." Everything and for everyone: about earnings, family budget, and finances in Ukraine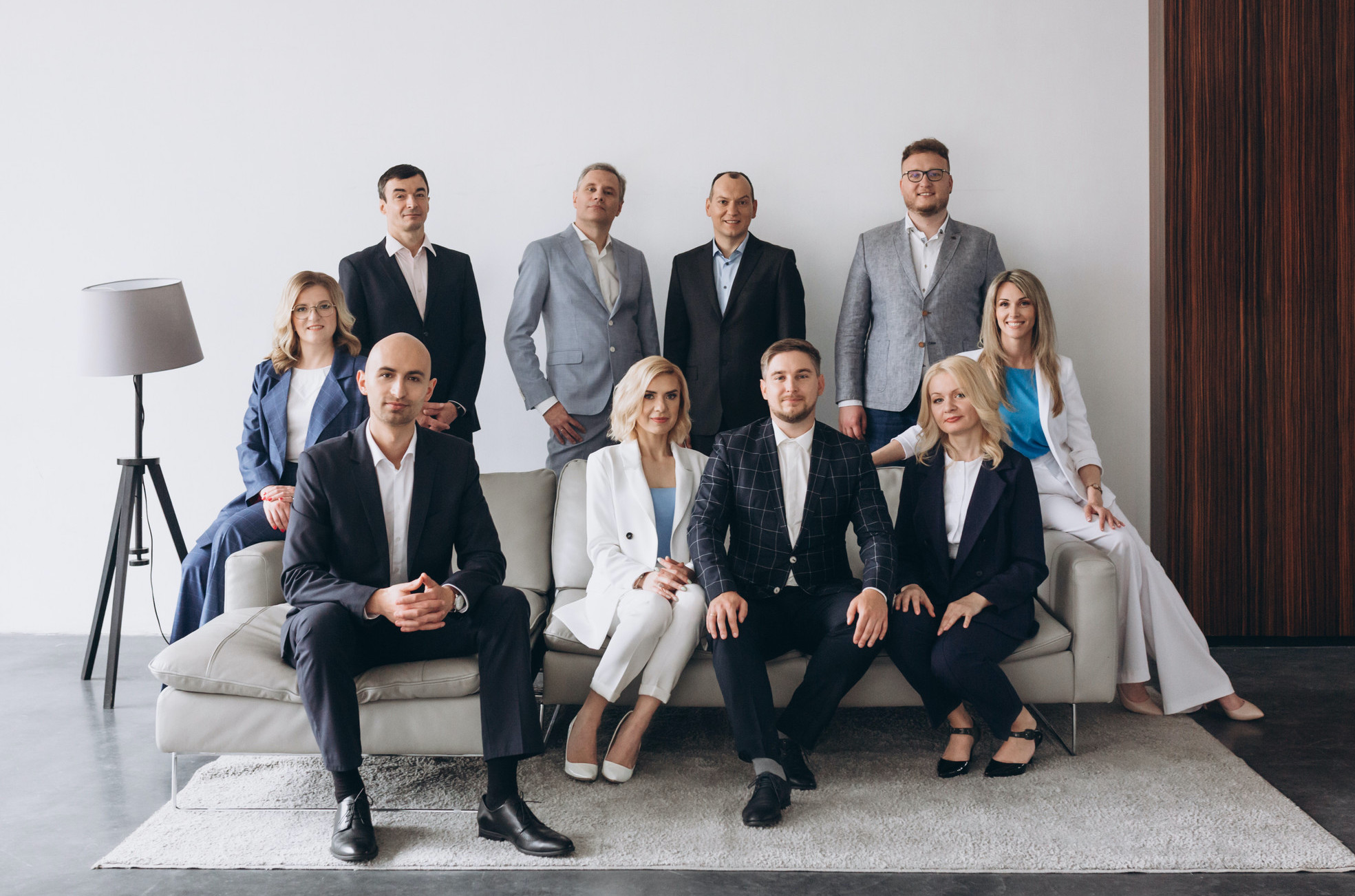 Born in 2014, the Family Budget social project has gone from a personal blog to a social media with a monthly audience of more than 100,000 Ukrainians. The founder of the project, which teaches Ukrainians to behave wisely with money, was a well-known financier and author of books on financial literacy Liubomyr Ostapiv.
"Family Budget" is a non-profit project managed on a volunteer basis. On the pages of the educational website with more than 350 articles you can learn how to properly plan a family budget and save money, when and how to start introducing children to money, which private pension fund should be trusted, how to start earning more, investing and saving on a dream, financial life hacks for every day and much more; in short, the "Family Budget" has collected a huge amount of information about finances, which will be useful to every Ukrainian.
Today, the Family Budget YouTube channel, which has more than 30,000 active subscribers and 2 million views, is more than 40 playlists on a variety of topics: investment (for both beginners and experienced investors, with real examples), taxes for individuals, and sole proprietors, about real estate, about pension savings, mini-courses on investments from world gurus, review of brokers in Ukraine and investment funds for Ukrainians, about technical banking news, review of financial books and many interviews with people who have achieved financial freedom, as well as with global Ukrainians living abroad and sharing their own experiences.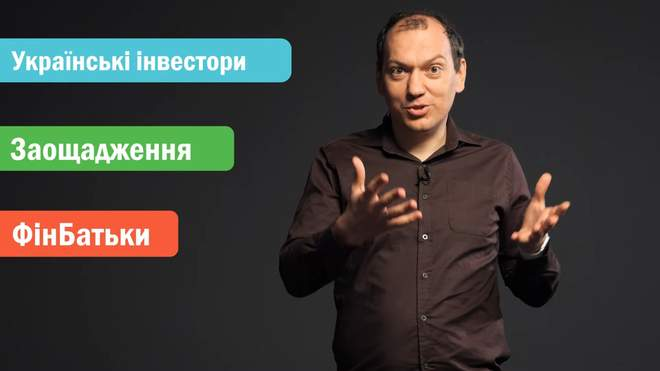 Besides many publications and media appearances, the Family Budget team has implemented the following projects:
The Kyiv Invest Meetup community of private investors, which has been meeting quarterly for three years to discuss new opportunities, share experiences, and openly analyze successes and mistakes.
Two Ukrainian-language books on financial literacy: "Love and Budget," "Baby and Budget," which took second place in the KBU Awards 2020.
The largest Telegram channel in Ukraine on personal income taxes and individuals "uataxesyou" and investment channel "iplaua"; and in addition thematic study groups on social media in the areas of "Fin literacy for families," "Fin literacy for parents," "Ukrainian investors."
Annual seminars within the Profi + program for the development of social skills of students at the Kyiv-Mohyla Academy.
Free video course "Family budget. Basics" for young families on the platform of civic education "VUM online."
Two online educational courses on financial literacy on the platform "Prometheus" (launch will take place by the end of autumn 2021). This is a free course on how to save more, and a paid one on investing.
Regular educational games for school children, teenagers, and students: "Cash Flow," "Forest Merchants," "Life Capital," "It's Business, Baby."
According to the author of the project, the main indicator of  Ukrainians needing "Family Budget" is a constantly growing audience, i.e. people trust the information provided by the portal. After all, according to its founder, the project is completely independent, so its authors have an unbiased view of the economic situation in the country and can offer their readers effective ways to overcome any family financial crisis.
"Our project," says Liubomyr Ostapiv, "is a concentrate of knowledge about finance from experienced professionals, which is freely available to millions of Ukrainians. The information is easy to understand and full of examples. It is extremely necessary for the generation that grew up in the wreckage of the Soviet Union and happened to be in a market economy world. The feedback we constantly receive from visitors proves that people who read us, watch our videos, and follow our recommendations start to manage their finances better, get a 'cushion,' save more, start retirement accounts. All these moments give people peace of mind and a slightly more optimistic view of their financial future, and we are sure that Ukraine's prosperity will be achieved through the well-being and economic independence of every Ukrainian family. Evey Ukrainian family needs to figure out their finances. Step by step 'Family Budget' helps many people along the way."