Cases 14:35 16 Mar 2021
Little fighters: 7 solutions that support children with cancer in Ukraine
And 5 ways each of us can help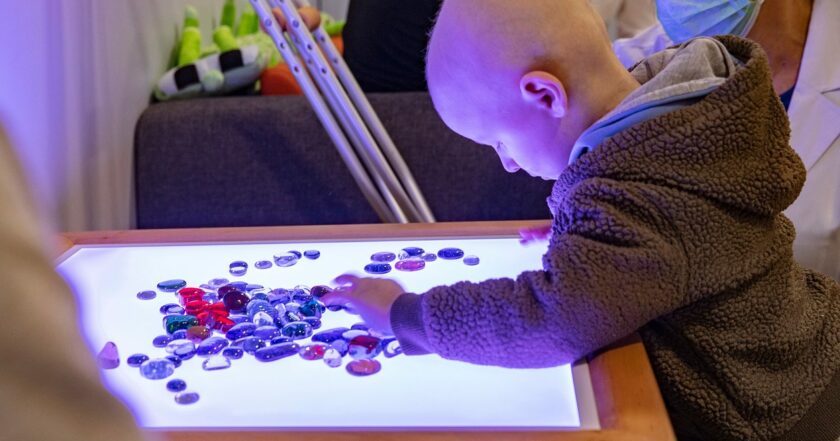 Pediatric oncology is one of the most acute problems of the modern world. According to the WHO data, nearly 300,000 children under the age of 19 are diagnosed with cancer each year. According to official statistics, 1,442 cases of newly diagnosed childhood cancer were registered in Ukraine in 2020. And if in adults, it's usually an acquired disease, then oncology in children doesn't happen because of reasons one can influence in advance, neither with the behavior of parents nor lifestyle. Doctors reassure that pediatric oncology isn't a verdict, and although the disease is severe, it's much better treated than in adults, so with timely diagnosis and effective therapy, the child can be cured and will continue to live an active social and physical life. The experience of European countries shows that 75-80% of children diagnosed with malignant tumors and leukemia have a chance to be healthy again.
Every story of the illness of brave little fighters is full of pain and tears, care and love, relentless struggle and endless endurance, faith and hope. In all cases, the results of the life struggle depend on the state's and society's attitude to this problem, on the larger funds needed for treatment, on the moral support of all sensitive people. Psychologists, volunteers, writers, artists, and ordinary caring people help little patients and their parents to love life, believe in recovery, find the strength not only for treatment but also for studying and entertainment, learn to smile at every ray of joy in difficult everyday life. "I am, and I will be" is the slogan of World Cancer Day 2019-2021. We talk about solutions that support children with cancer in Ukraine.
Employees of the Scientific Library and students of the Kharkiv National Medical University took gifts to the little heroes to the oncology departments of Kharkiv city on the occasion of the childhood cancer day to fight the disease together with their parents and doctors. University students, future doctors, helped to create "Boxes of Courage" with materials for creativity and leisure. Smart little owls — assistants in creativity and fluffy friends for the little ones — were made by Kharkiv master Anna Zemtsova, a graduate student of the National University of Pharmacy.
Back in 2016, the library of KhNMU launched a charity project "The World in Children's Hands" to help vulnerable groups of children.
"The least we can do to make little patients happy and their lives easy is to buy games, materials, play with them, create art or read a book. We sincerely want children to be a little distracted from the pain and suffering. Let them be in a good mood, and with it, hope and strength to fight the disease will appear. Drawings, products, and children's smiles, born in the creative process, are a powerful charge of our common struggle for the health of our children!" the book collection team says.
Weekend on a hot-air balloon
In Vinnytsia, local volunteers organized a weekend in the sky for children battling cancer. A team of like-minded people united in a common quest to give joy to children with cancer. In Vinnytsia's Vinny Land winter amusement park, they arranged a real weekend activity for children. There was a lot of children's laughter, merry slides on the tubes, the safety of which was closely monitored by rescuers, including patrol cars and even a balloon flight. Everyone who rose on the balloon made a wish. And it's one for everyone to be healthy and happy.
"It's worth living for the sake of such moments. A flurry of emotions… Today, uniting with mega-wonderful people, we created a holiday for our little friends. We tried to brighten children's eyes with optimism and joy. And we succeeded!!!!" one of the organizers of the initiative Nadia Dmytrieva wrote.
World to the touch, taste, and hearing
In early February, the Psychological Care Department of the National Cancer Institute opened a psychological relief room for children with cancer and their families. It's a unique sensory space for mental recovery and relaxation, a place of rest and rehabilitation for young patients struggling with complex cancers.
The sensory room is a special room, organized in a special way and filled with all kinds of stimulants, the primary purpose of which is their healing effect on the child's senses: manual receptors, hearing, smell, and vision.
It's accomplished thanks to the sensory toys. Ball pit, giant balls on which you can lie and jump, colorful poufs and bean-bags for relaxation, busy boards to develop coordination of movements. All these toys teach a child to interact with objects and respond to many unusual situations. Getting acquainted with the variety of sensations, playing sensory games in such an environment, children are instantly charged with positive energy and emotions.
The project of opening a sensory room was implemented thanks to charitable initiatives. Funds for equipping the room were collected within the joint "Kyivstar" project and the platform dobro.ua of the International Charity Foundation "Ukrainian Charity Exchange. Children's Hope."
Superheroes are closer than we think. These are children and teenagers who bravely fight cancer, winners who've overcome the disease, families who live fearlessly in the reality of competing for each new day, volunteers, and professionals who've dedicated their lives to sick children. In Cherkasy, animators performed for children with cancer under the windows of the children's ward, which operates based on the oncology early treatment center. "You're our heroes" was the slogan of the theatrical performance of Cherkasy artists who came to support young superheroes and their mothers despite the snow and frost.
"International Childhood Cancer Day isn't really a day of compassion and grief around the world. It's a day to mobilize resources and celebrate the victories that parents have created for their brave and strong children. It's a celebration of their achievements: on this day, plans are being made for what to do next," Viktor Paramonov, director of the oncology early treatment center, said.
Art album to dive in the adventures with troll Semen
On February 19, the Cherkasy Regional Oncology Early Treatment Center presented the art album "Troll Semen's Useful Curiosities."
The project, based on the idea of the Children's Charity Fund "Give a Child the World," is designed to provide psychological and moral support to children undergoing treatment in inpatient medical institutions of pediatric oncology, hematology, and specialized palliative care. The art album contains psychological practices and exercises, presented in a playful and fairy-tale form. According to the authors, these techniques help to stabilize the psycho-emotional state of patients. Svitlana Fedorova, the foundation's head, says that most of the children who find themselves in the oncology early treatment center are in a "shut" state and aren't always ready to work with a specialist. "I consider this art album as a bridge to the psychologist. It'll also help the children deal with the problems on their own because many professional techniques were used during the creation, which the psychologist would use if he/she worked with the child individually."
When creating the art album, the authors worked on every child's emotion that arises during treatment. Early treatment center psychologists note the album is useful for a child with cancer because it brings all the problems to the surface: fears, guilt, low self-esteem. The tasks that children will do during the lessons with the funny troll Semen will give them the opportunity to gain psychological relief, learn something new, strengthen the spirit of competition and improve the mood. When creating the album, the team tried to make it look like a school textbook. The album has a lot of features, interesting and varied tasks with humor. Three Cherkasy psychologists joined the album creation. The authors considered the psycho-emotional changes of children and selected techniques suitable for different age groups.
Brave hearts and talented illustrators
Cherkasy is an extremely creative city. The medical staff, together with enterprising people, constantly try to emotionally support young patients and their relatives. "We do something interesting all the time," says Nadia Azamatova, a psychologist at the Cherkasy Oncology Center, who's written two adventure books for children being treated for cancer. The peculiarity of the publications is that young patients of the pediatric oncology and hematology regional center joined creating illustrations. Books have not only entertaining and instructive functions but also have a psychotherapeutic effect.
The book's principal characters are elvin children who decided to save the town, because the adults lost hope, despaired, and humbly waited for a wipeout. The book's author says she wanted to write not just a fairy tale but a therapeutic story from a psychological point of view, so that it'd teach not to despair, fight, believe in victory, even if everyone around gave up. It's a tale about a brave fairy-tale people, elvins, who fight with evil force, overcome various obstacles, learn to trust and be friends, take responsibility for their lives. Elvins are children with cancer, and the "dark force" is the diseases they overcome. The feedback met the psychologist's expectations: patients who read the book understood the meaning behind it.
"The other day the second part was published," Nadia Azamatova shared with Rubryka. "These books are our joint work with children. The children drew how they imagine the heroes of the fairy tale, and the artist made illustrations based on children's drawings. There are both children's and the artist's drawings in the book. The children really enjoyed being co-authors. It's both memorable and interesting, and you can show it off to friends and family. The book lists the names of everyone who joined."
You can buy books for children's oncology departments in other cities by contacting the author on Facebook.
"Medical Oscar" for the needs of children with cancer
In Lviv, the Ukrainian Medical Society organized a charity event, which raised more than 40 thousand hryvnias for the needs of children with cancer, treated at the Western Ukrainian Specialized Children's Medical Center. Andrii Holod, a paramedic of the Lviv Regional Center for Emergency Care and Disaster Medicine, joined the initiative with a record amount. Last year he was awarded the Order of St. Panteleimon in the nomination "Best Medical Worker." Then, together with the Order, he was awarded a cash prize for 10 thousand hryvnias, which he gave to the children.
"I didn't want this step of mine to be advertised. Somehow I've always lived in such a way that I try to give a certain amount for something good from each salary. And then, there was such an opportunity: it turns out that the Order of St. Panteleimon is rewarded with money. I just thought that I could do without this money," the Lviv doctor commented on his action.
How everyone can help children with cancer
📌 Transfer money
Today, cancer remains the most expensive treatment. Thus, according to preliminary estimates, the treatment of a child costs about 100 thousand hryvnias, and we don't consider the recurrence of the disease. Financial assistance to children with cancer through specialized funds will protect your donations from fraud. Legally registered organizations and their accounts have higher levels of protection than individuals. There are funds and communities to fight cancer in almost every city. The most famous charity foundation in Ukraine is "Tabletochky," which has been helping Ukrainian families to beat cancer daily, and doctors to save the lives of children with cancer since 2011. During its entire work timeline, more than 4,500 children have received assistance, and about half a thousand children are under the care of the foundation every month. "We work," the foundation stresses, "for every family where a child has cancer to have support along the way to fight the disease. For charity in Ukraine to become the norm. For cancer treatment to happen in Ukraine under the world standards. For each a child with cancer to recover." Join!
📌 Become a volunteer
Areas of volunteering:
To become a hospital volunteer, creating art with children, reading, playing (now within quarantine restrictions). Or bring materials for creativity, like paper, plasticine, coloring books, pencils and markers, board games, and puzzles, to the nearest pediatric oncology department.
To become a hospital animator entertaining children in cancer departments, helping them cope with negative emotions, supporting, accompanying them on procedures. After all, a smile and positive mood help to resist the disease no worse than the most modern drugs.
To congratulate children on birthdays or other holidays. Children's dreams are regularly published on Instagram and Facebook pages of the "Tabletochki" foundation.
There are special boxes in the cancer departments, from which the child pulls out a small gift as a reward for courage after each painful procedure: boxes of courage. You can join to fill them up.
📌 Become a blood donor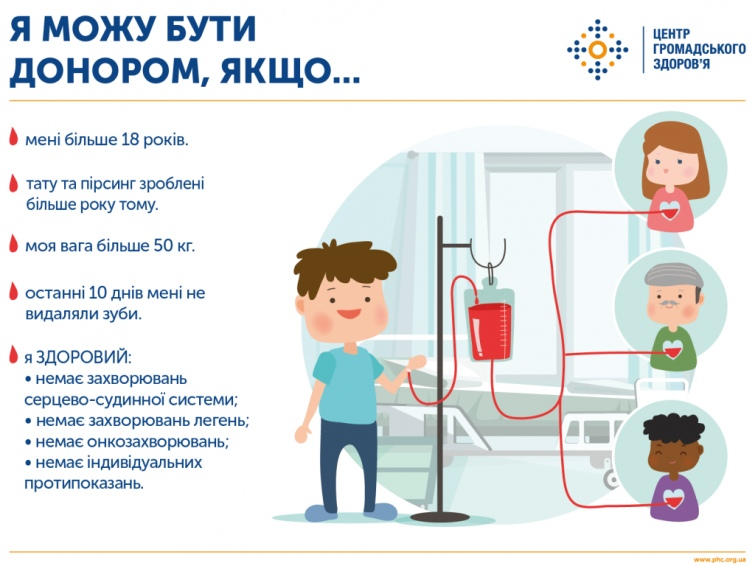 The Center for Public Health notes that a child with cancer needs about 40 blood donors throughout treatment. In Kyiv, it's possible to donate blood for children with cancer at the Okhmatdyt Blood Service Center. You can find out where and who needs blood in other cities on the donor.ua website.
📌 Become a bone marrow donor
Bone marrow transplants save thousands of lives each year, but unfortunately, a large percentage of people in need of a transplant fail to do so because of the inability to find a compatible donor. Only 25% of patients may have a family donor. Others need to find a non-relative in special registries. The larger the base of potential donors is, the better the chances of a child with cancer having a bone marrow transplant with the greatest compatibility are. Usually, a donor is taken 1-5% of stem cells, which are enough to fully restore hematopoiesis in a patient for life. The donor's bone marrow is completely restored within a few weeks, i.e. a person loses nothing, but this procedure can give someone the most valuable thing — recovery and a whole and healthy life.
The Ukrainian Bone Marrow Donor Charity Foundation was established to help find a non-family donor for patients with leukemia and other serious blood diseases who need a bone marrow transplant. If you want to become a potential hematopoietic stem cell donor, register online by filling out the registration form.
📌  Share your hair to create wigs
As a result of chemotherapy, children lose their hair and acquire an additional psychological problem: a change in the usual image, the inconvenience of going out without hair. Only natural hair wigs are usually suitable for children with cancer, as they may be allergic to synthetic materials.
If you have long dreamed of getting a haircut, don't leave your hair in the barbershop but share your hair and give it to children. The Hair for Share social initiative makes wigs for children with cancer who've lost their own hair because of chemotherapy. The hair should be at least 35 cm long. Details of the project and addresses of friendly hairdressers (in Lviv, Kyiv, Kharkiv, Ternopil, Ivano-Frankivsk, Chernivtsi, Lutsk, and Novohrad-Volynskyi) can be found on the Facebook page of the initiative.
Anyone can help. Join, and share! It's cool!
Also, read our article: "Visiting sunny people: how inclusive cafes and restaurants work in Ukraine"
We've also written, how inequality manifests itself in the medical field, or why women aren't often treated.