EcoRubric 11:23 14 Apr 2021
Troieshchyna's eco-catastrophe: who's bringing and setting fire to tires on Kyiv outskirts?
What fate awaits the tires, removed from the flower beds by order of the capital's mayor?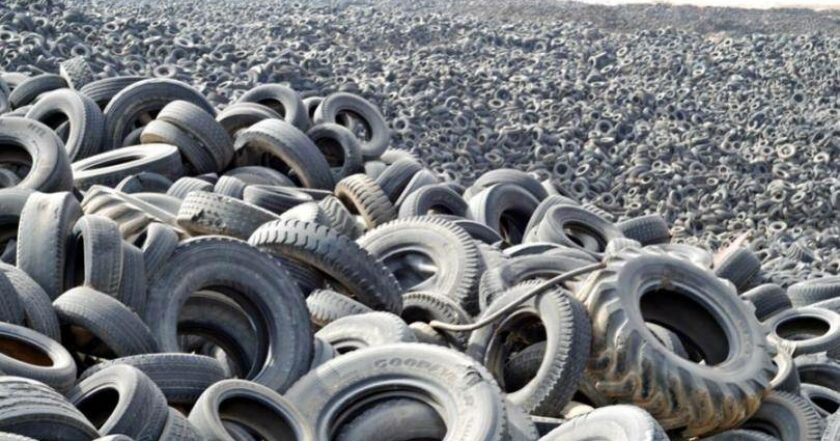 Sulaibiya is the world's largest tire dump visible from space. It probably has more than 10 million tries, but no one can say for sure. The constant fires at the landfill are an environmental disaster in Kuwait, and Kyiv may soon suffer the same fate.
The other day, the Desnianskyi district was filled with smoke; the black smoke went straight upwards near Pukhivska and Zakrevskoho streets. The landfill was on fire, and it became known on social media almost instantly thanks to the message of the former head of the State Co-inspection Yehor Firsov.
Ви колись бачили ідіотів? Я покажу їх Вам. Ось так, як на фото, муніципальні чиновники Києва утилізують автомобільні…

Posted by Єгор Фірсов on Sunday, April 11, 2021
In a caption to the photo of the fire, he claims that this is how local municipal services dispose of tires collected in the yards of apartment buildings. This is what utility services are doing all over the city now in connection with the relevant order of the mayor of Kyiv Vitalii Klychko, as reported in March by the Desnianska district administration.
Tires were removed because they cause significant damage to the city's environment. After all, in case of contact with water in rainy weather and when warmed in the heat, the tires emit many chemically active compounds harmful to humans, animals, and plants.
This publication is available in Ukrainian and Russian. The English translation hasn't been produced yet. Support us to make the translation faster - follow the link for instructions