The list of things that russians are good at is now limited to one point for Ukrainians, which is to die. After all the war crimes committed by the aggressors in Ukraine, there are fewer alternative scenarios for them.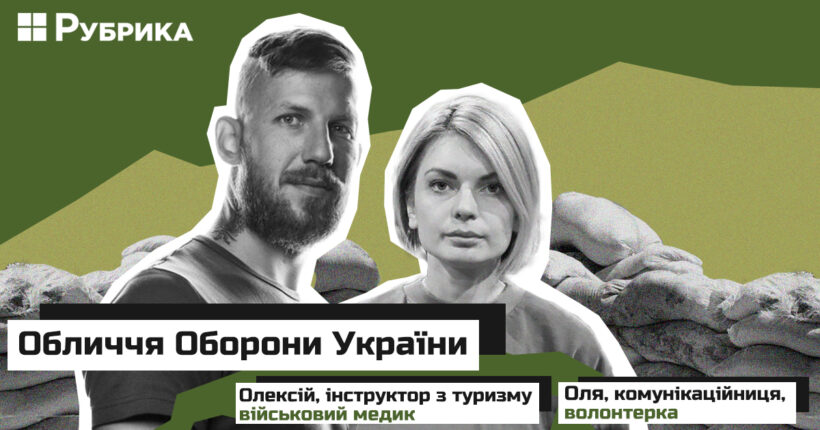 Rubryka continues to tell about people who defend our land and our dignity. The Face of Ukraine's Defense is a way to document our story and tell the world about it.
"Let someone else bring good things to the world. While I'm bringing death,"
–  volunteer Olia Valianik says and has reasons for this. We explain exactly how she does it and, of course, how to join her.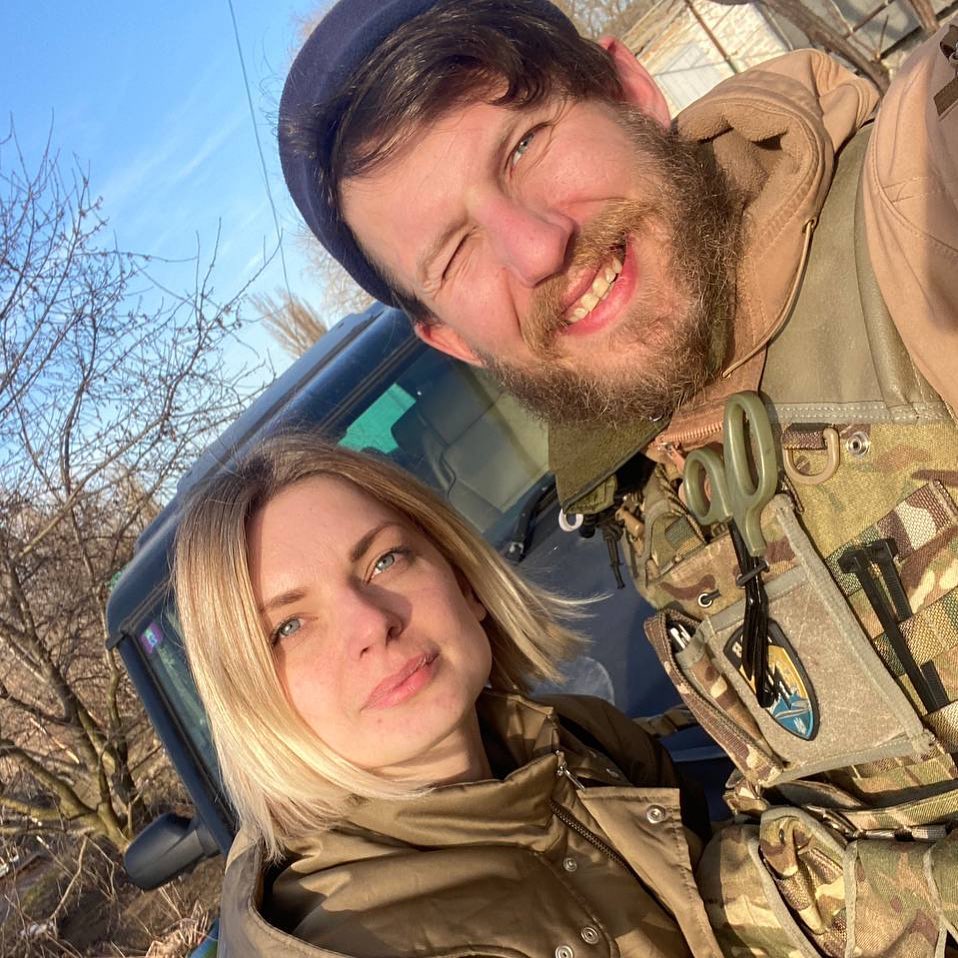 On the war that crept into bed
"Where did the war find us? In bed. We woke up at six in the morning and picked up the phones before the explosions in Lutsk. We looked at each other and said in one voice that the war had begun. And at eight o'clock Oleksii went to the military registration and enlistment office, to mobilize and fight," says Olia about her and her husband on the morning of February 24.
Olia Valianik and Oleksii Kushner are married. They met each other at Revolution of Dignity, and paired with a war that began eight years before a full-scale invasion.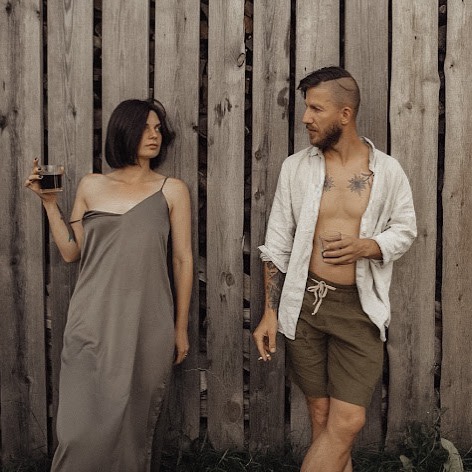 Currently, Olia takes care of the volunteer headquarters in Lutsk and does everything necessary to, as she says, "kill" the attackers. Her husband, Oleksii, in turn, makes sure that all soldiers on the battlefield do the opposite, he's a military medic and is now at the forefront.
Both have a legal education. Both were part of the Legal Hundred in Volyn and helped veterans and their families. On the eve of the invasion, Olia was involved in the development of youth centers together with IREX, and Oleksii was involved in tourism and took everyone to the mountains in Ukraine and abroad. He created tours for civilians for money, but for veterans, only for their contribution to the future victory.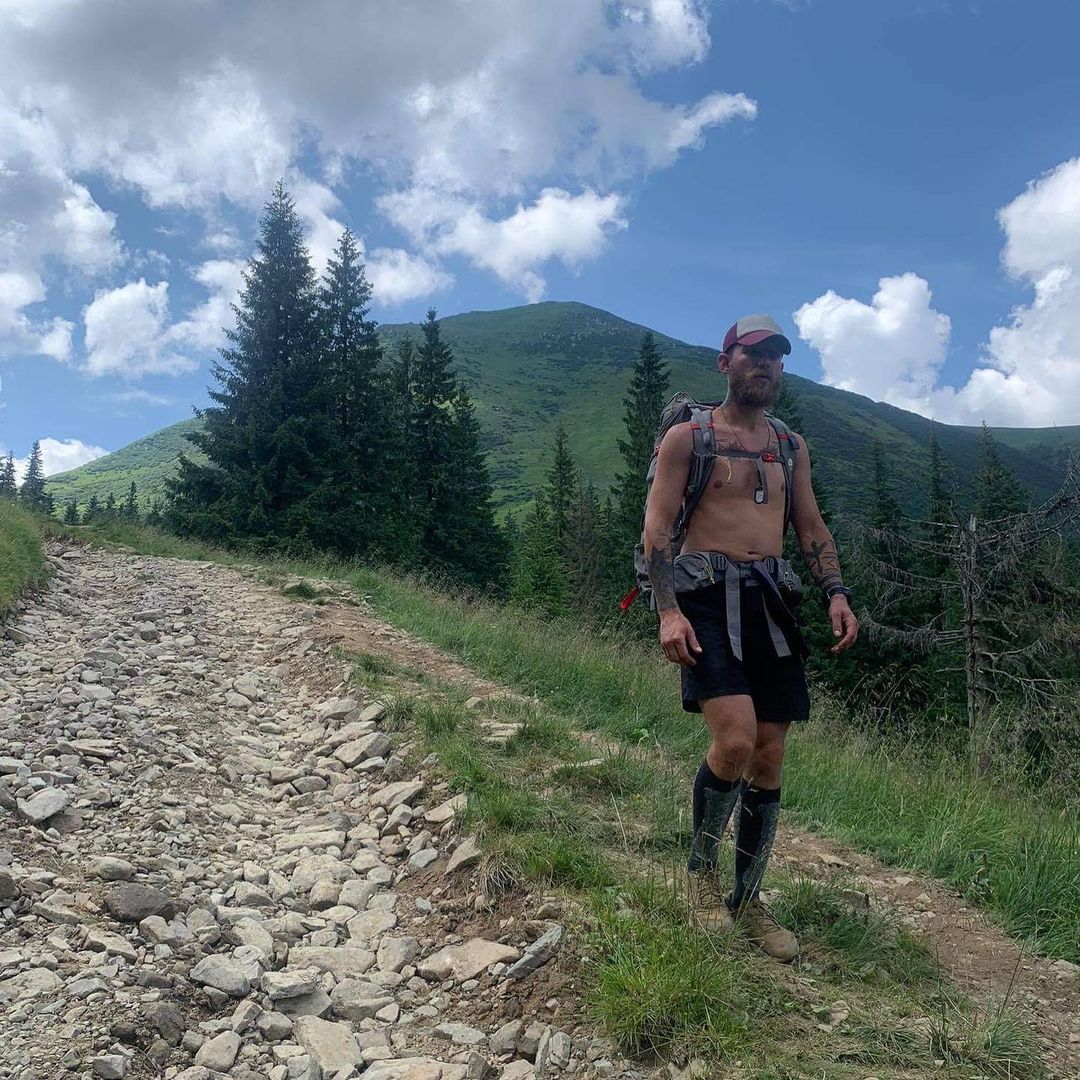 The couple had no doubt that the scale of the war would spread throughout the country. It was a matter of time for the family. On February 14, Oleksiy posted a photo with his wife on his Instagram and signed:
"O lovely maidens, fall in love,
But not with Muscovites
For Muscovites are foreign folk,
They do not treat you right."
 

Посмотреть эту публикацию в Instagram

 
And on February 25 he posted another photo and wrote:
"I'm already in the army. In the ranks of the heroic 14th brigade, I'll be a tanker. Well, not a tanker – I'm a doctor, so I'll treat/bandage, so I'll be more useful for the unit, and for the country.
You are asking all day long if I'm afraid – yes, I'm afraid. But my anger is stronger than my fear."
 

Посмотреть эту публикацию в Instagram

 
And before the war, there was also a war
Oleksii is on the front line every day. Olia is in the hangar, which was a theater until February 24. The cultural sector of Lutsk gathered there for concerts and performances. Now the same cultural sector under the leadership of Olia Valianik is going there to unload and load thermal imagers, bulletproof vests, berets, and humanitarian aid.
"Now I have three favorite moments: when a husband writes to me, when we send help, and when we count in the evening how much money you send to kill the monkeys [russians – ed.]," Olia writes. And under these words, there's the traditional daily report of the received and spent money. As of April 8, the team from Hangar collected 15,407,386 hryvnias.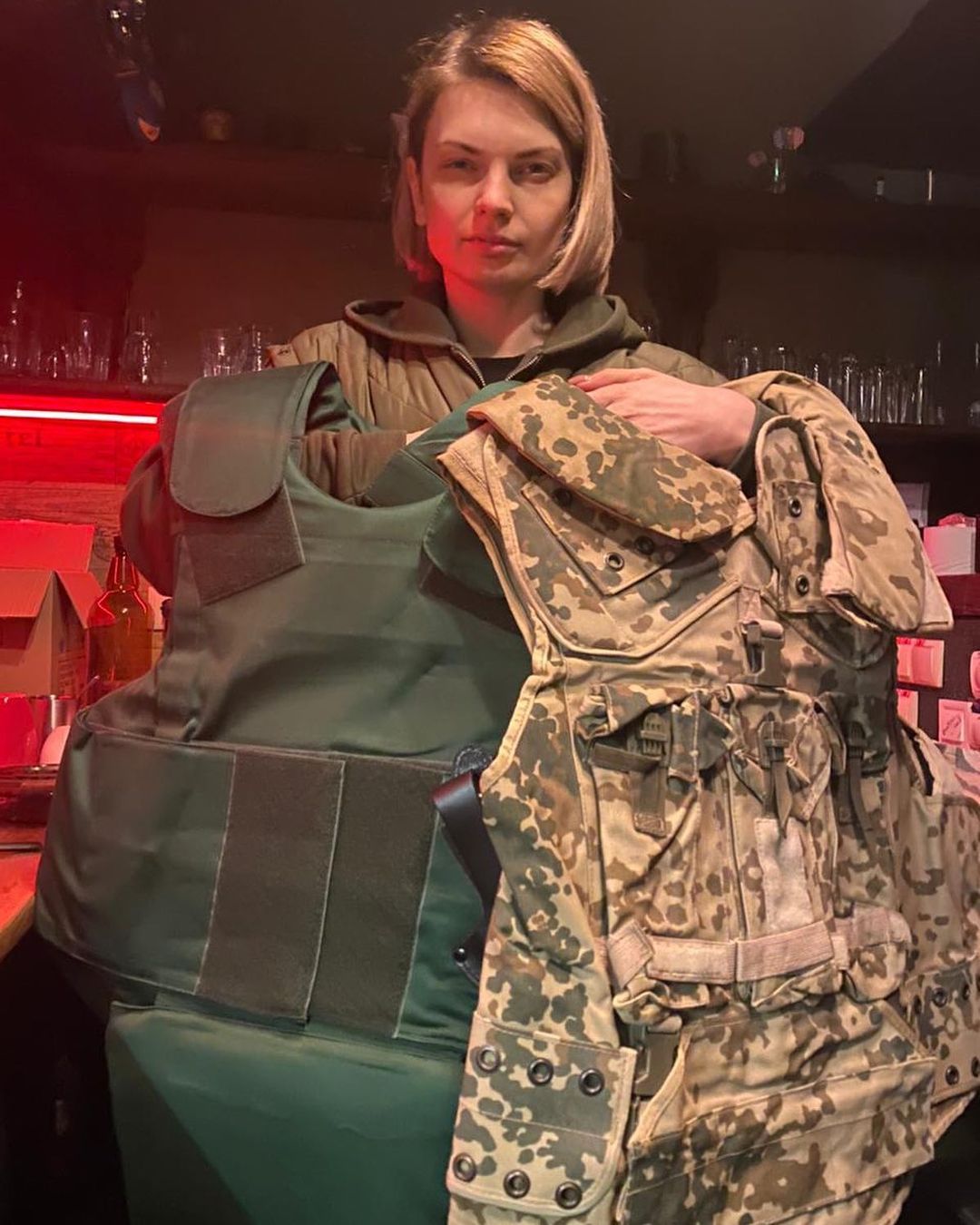 Meanwhile, Oleksii films the unboxing of the first aid kit of the russian military, posts a selfie with a good, that is, a captured russian, a photo near the stele at the entrance to russian Belgorod, and writes: "We are not there." His photos and videos are viral in the media. Actually, as well as interviews given to journalists by his wife.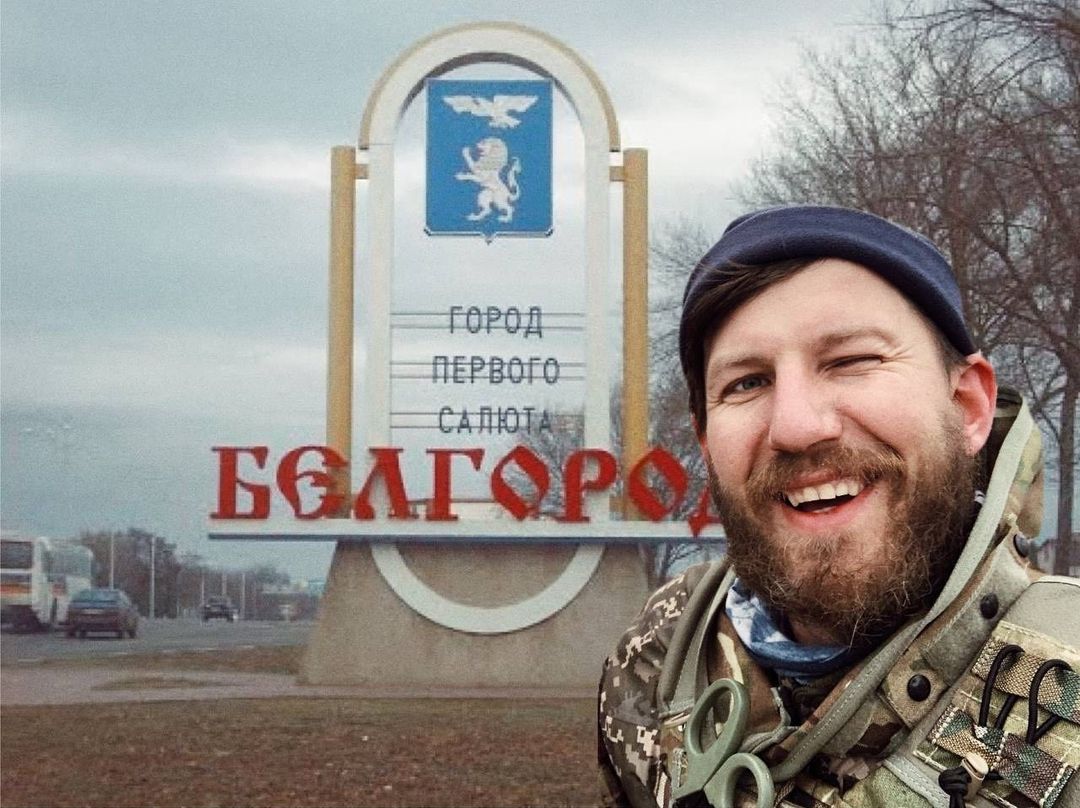 "We met in the Right Sector after the Revolution of Dignity. It was the end of February, the beginning of March in Volyn. He is from Kovel, he came here to build the Right Sector' together with Pavlo Danilchuk and Serhii Marchuk. And I came there as a person who wanted to join the events in a country, who was not indifferent. That's where we met, that's how our relationship began," Olia says.
Later, Oleksii went to war as part of the Azov. Relationships were set at a distance, Olia came to her future husband at zero (an alternative name for a frontline – ed.), trained on a par with others, shot, and learned how to destroy enemies.
When Oleksii returned, they got married, after some time bought a house in the village, and settled there with their two dogs or, as the family calls them, with their dragons. Everyone at Instagram watched as the couple's new home became overgrown with vintage furniture, a black bathroom, and became not only a cozy home, but also a great photo area.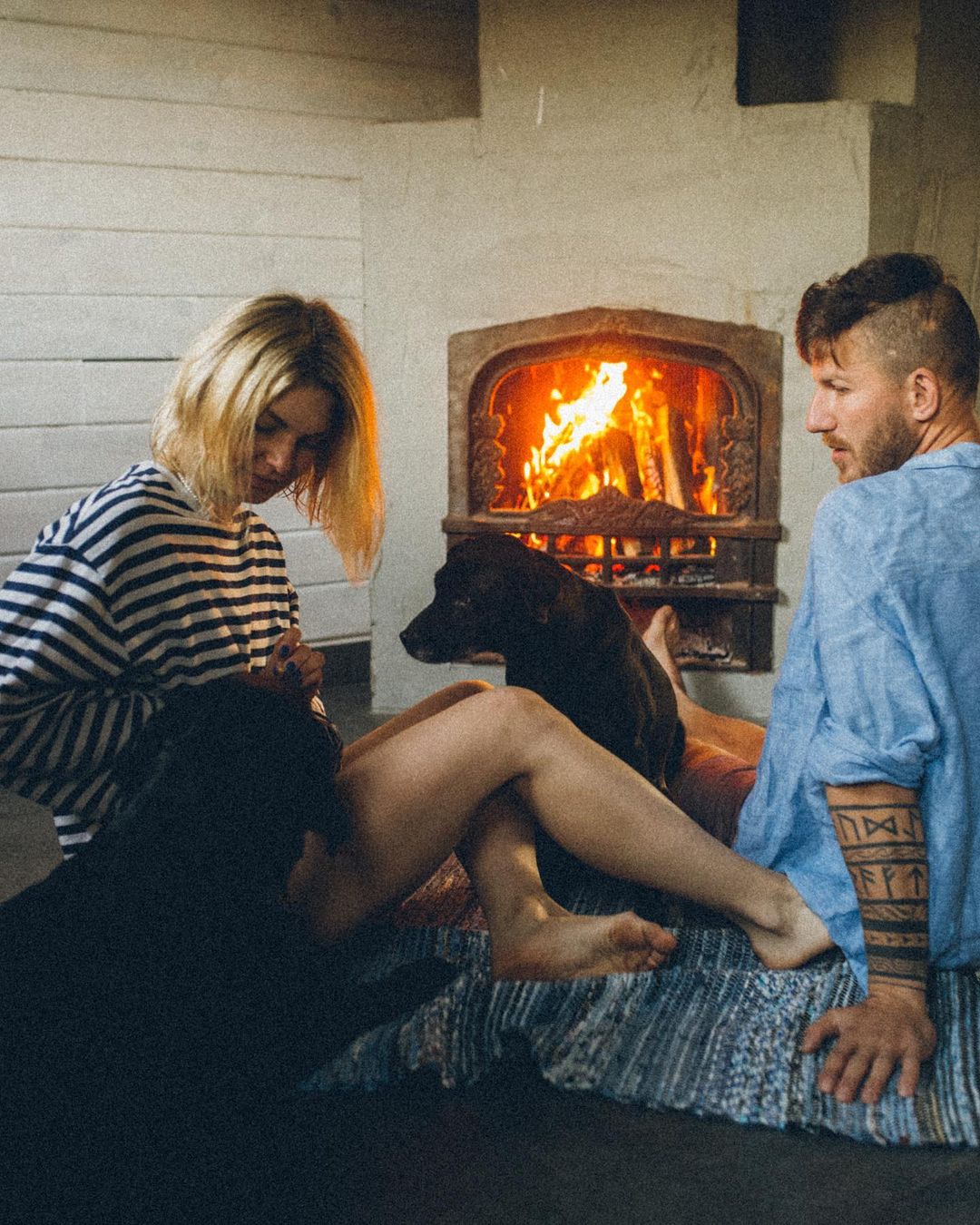 "What else will I surely do, I will hug him"
"Since 2014, we have been actively involved in volunteering. Initially, it was material assistance to anti-terrorist operation fighters, as well as families of victims, and people with disabilities after the war. Later we were volunteers of the Legal Hundred, which Volyn direction was coordinated by Oleksii.
Also, for two years, Oleksii headed the center for assistance to ATO participants in the Volyn region. We were also engaged in helping the military, but in 2017-2018 we left volunteering a little, started to be engaged in our own affairs, and developed our business more. But it always has a social component and it is usually aimed at helping war veterans," Olia shared.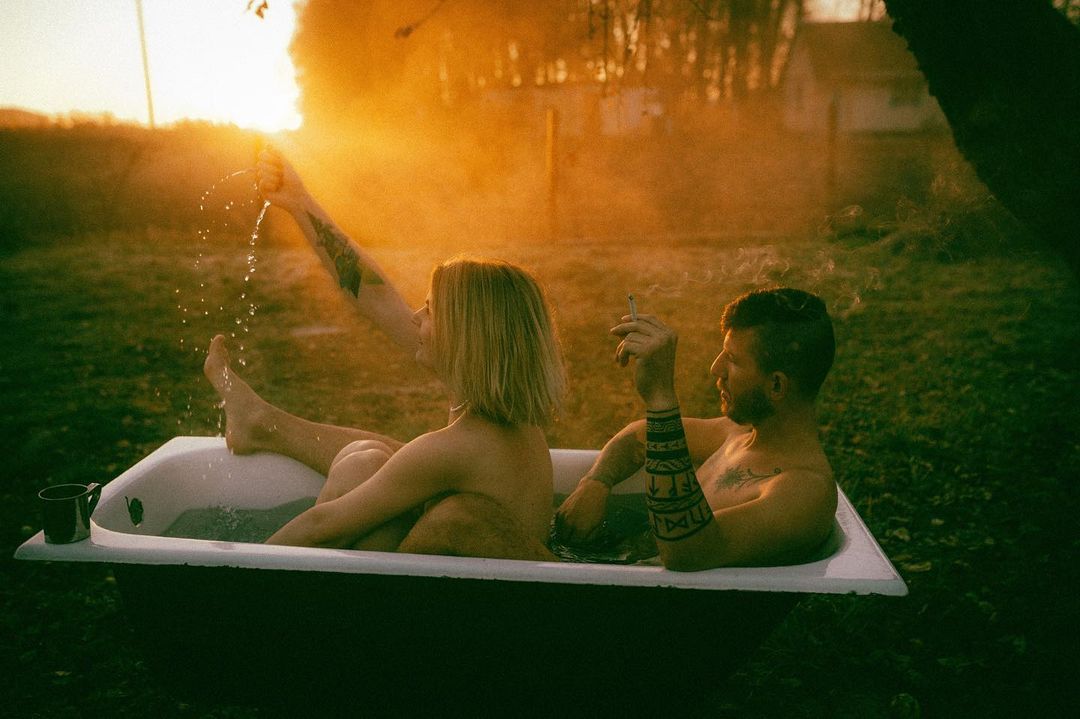 When I ask what the couple will do immediately after the victory, Olia answers quickly and without thinking:
"We will finish the house, get a third dog, visit Norway and Iceland, because it's my dream, and visit Argentina, because it's Oleksii's dream. We will definitely invite all our friends to a party in the completed house. And what else will I surely do is that I will hug him."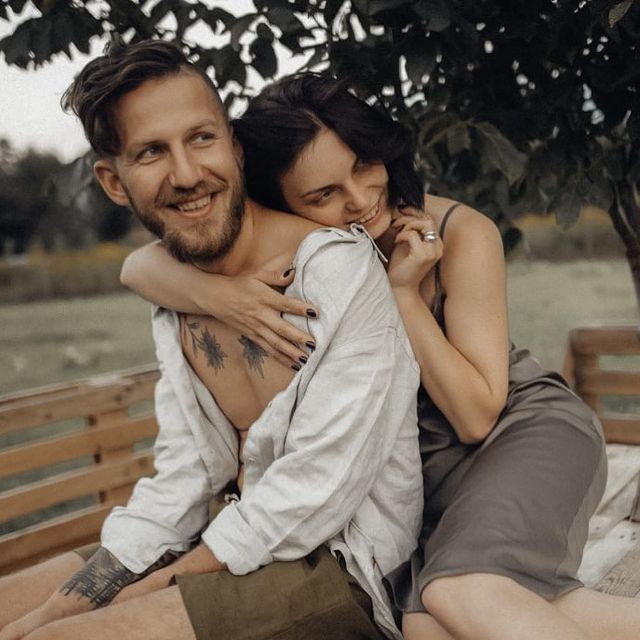 In order for Olia and Oleksii to hug each other faster, it is necessary to destroy the enemy even more effectively. To do this, you can donate to the volunteer team of Olia Valianik. They know exactly where to spend money to bring glory to the nation and death to enemies.
Details for fundraising:
FOR PAYMENTS IN UKRAINE:
Transfer in hryvnia:
4149 6293 1709 2898
IBAN UA903052990000026207662581086
Olha Valianik (PrivatBank)
Purpose of payment:
charitable assistance to the Armed Forces
________________________________________
MONOBANK
for TRANSFERS from MONOBANK
5375 4141 0849 3775
Purpose of payment:
charitable assistance to the Armed Forces
________________________________________
FOR PAYMENTS ABROAD:
Brand New Ukraine https://brandnewukraine.nl/
Director – Svitlana Berezhanska
Details:
Stichting Brand New Ukraine
NL80SNSB0927802554
BIC: SNSBNL2A Croueselaan 1, 3521 BJ Utrecht.
Please note that while transferring money
it has to be marked as Charity Donation.
________________________________________
PayPal: [email protected]
Newsletter
Digest of the most interesting news: just about the main thing