Details 16:53 14 Sep 2021
School nutrition reform: how to make healthy food delicious for students?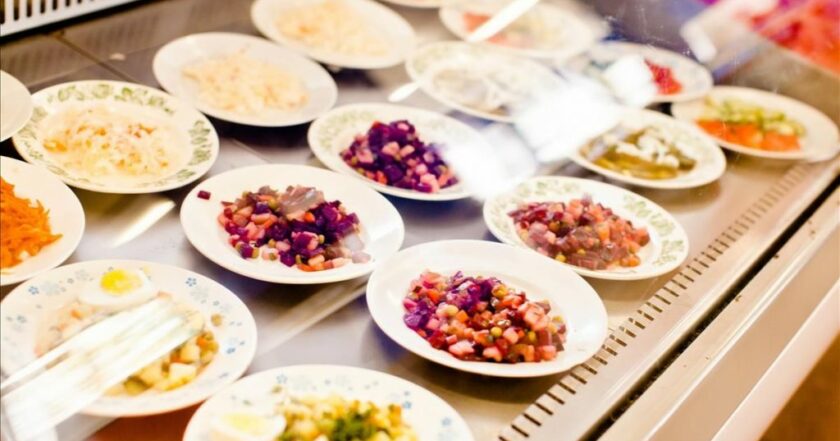 Cheese pudding with banana and berry coulis, salad with carrots and apples, chakhokhbili with chicken, couscous with vegetables, shpundra, fish nuggets: this is a new menu of Ukrainian schools. The school food reform started on September 1. This means that all educational institutions, as well as children's health and recreation facilities, must introduce new nutrition standards for children. Now the food in schools and kindergartens will be modern, tasty, and will best meet the idea of ​​healthy eating. Innovations include a reduction in the consumption of salt, sugar, bread, and trans fats, while an increase in the amount of fruit and meat.
The updated menu was presented in May by chef Yevhen Klopotenko together with the CultFood project team, as well as technologists, nutritionists, and representatives of the Ministry of Health. It consists of 160 dishes that should balance and diversify the diet of students. The menu is recommended, schools can supplement it at their discretion.
"The idea of ​​reforming school meals originated with the project's founder, culinary expert Yevhen Klopotenko, a long time ago. He started implementing the idea in 2017: he created the first collection of culinary dishes for cooking in schools. A year later, another collection, which was more perfect in terms of culinary standards. Preparations are underway for the release of another cookbook for schools. There, all dishes fully comply with the food standards approved by the Ministry of Health. The new school menu was created according to the recommendations of the World Health Organization. It's the most useful and healthiest in the world," says Yaroslav Malyi, CultFood project manager and expert on school nutrition reform.
This publication is available in Ukrainian and Russian. The English translation hasn't been produced yet. Support us to make the translation faster - follow the link for instructions