EcoRubric 11:43 15 Oct 2021
What to do with fallen leaves? Solutions that will impress you
October 15 is the Fall Leaf Collection Day. All over the world, leaves are used as fertilizer, for heating houses, and to create furniture, paper, and paintings.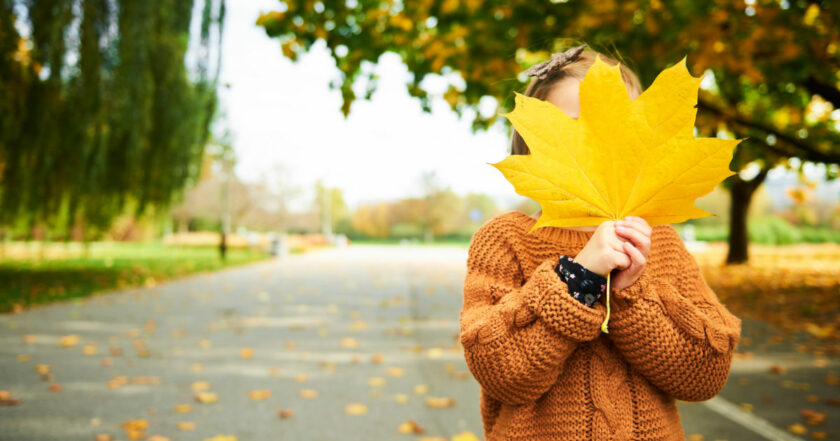 Autumn leaves are, of course, beautiful. However, the romance of autumn leaves fascinates everyone, except those who are forced to clean it. Every year, utility service workers and gardeners go to the "battlefield" against tons of fallen leaves.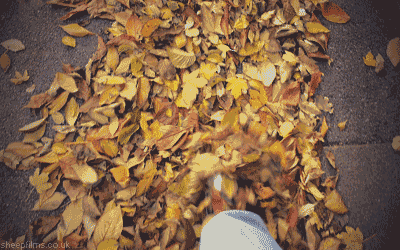 Despite the ban, people continue to burn it, guided by habit and unwillingness to spend money on the disposal of household seasonal garbage.
Doctors warn that burning leaves carries significant health risks because the combustion of 100 kg of plant residues releases about 1 kg of smoke microparticles into the air. They include dust, nitrous oxide, carbon monoxide, heavy metals, and several carcinogenic compounds. Benzopyrene is released from the glowing leaves without access to oxygen, which can cause cancer in humans. Smoke releases dioxins into the air, one of the most toxic substances for humans. An additional problem is that the leaves usually burn a lot of different waste, which significantly increases air pollution. For example, when a plastic bag burns, up to 70 different harmful substances get into our lungs. It is estimated that breathing "autumn smoke" reduces life by 3-5 days in just one hour.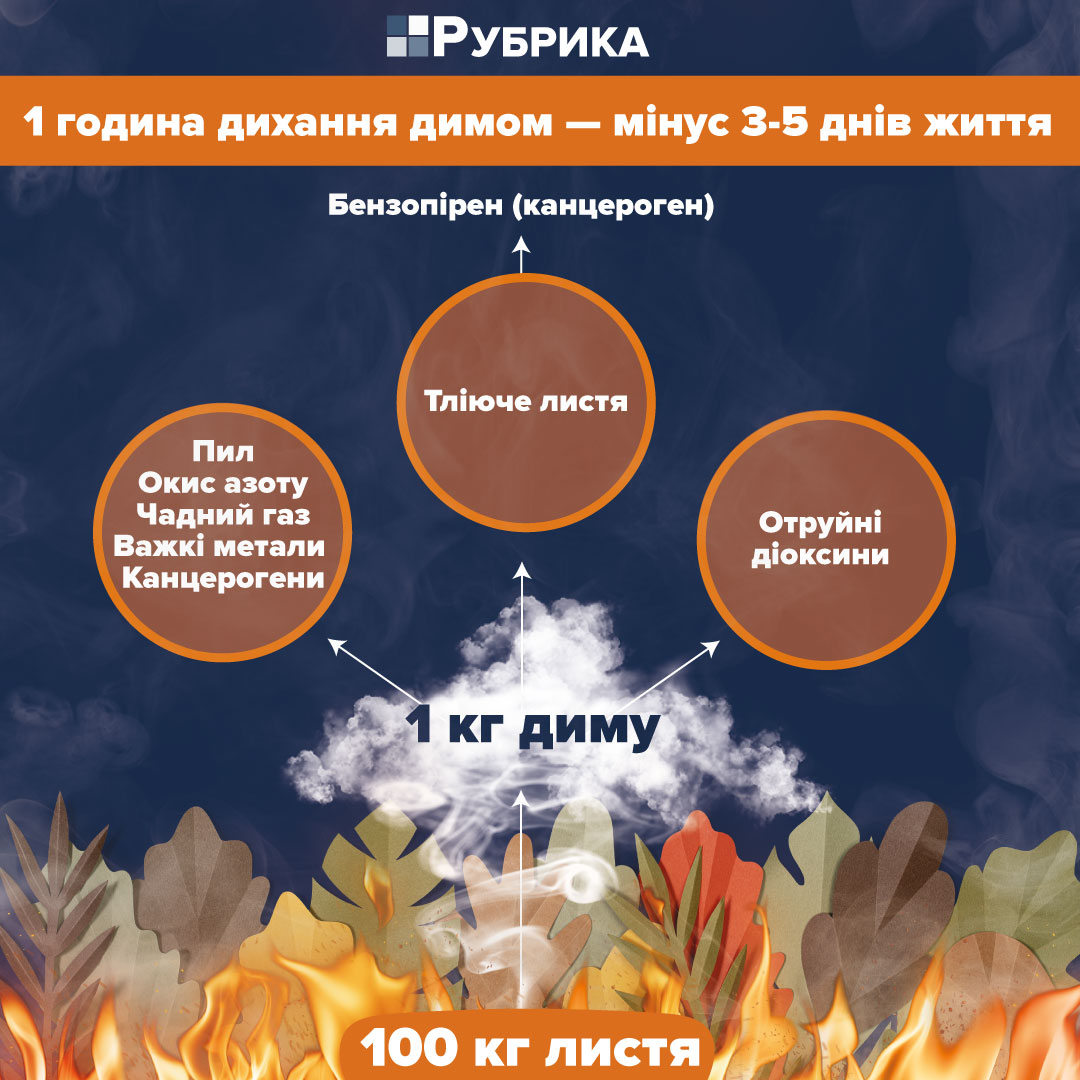 In Ukraine, burning leaves is prohibited by several laws, and the Code of Ukraine on Administrative Offenses provides for a penalty in the form of a fine. The amount of the fine for such an offense is from 3 to 21 thousand hryvnias.
This publication is available in Ukrainian and Russian. The English translation hasn't been produced yet. Support us to make the translation faster - follow the link for instructions