Experience 12:00 14 May 2021
Taxi driver on Tesla in #PeopleofAction: how to learn several professions and make them mutually beneficial
They say that the future belongs to professions at the intersection of different fields. We explain how to add what seems to defy simple arithmetic: a taxi, a blog, and coffee. We're sure, this experience will help in any business, though.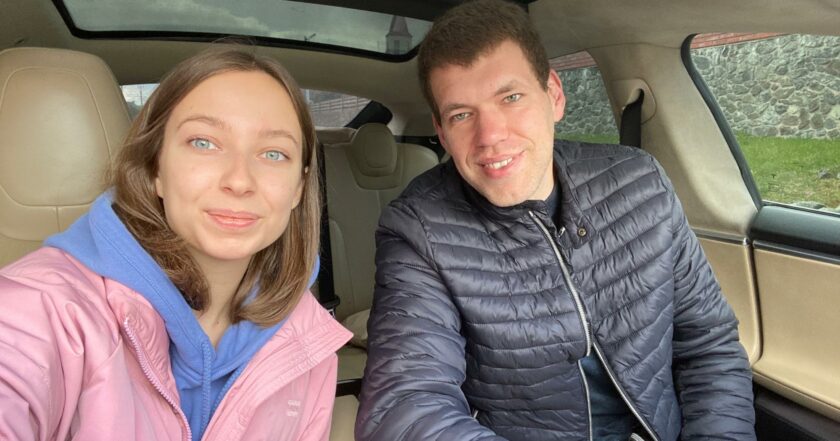 Yurii Zhytskyi moved to Kyiv from the Kherson region in 2016. Then he first settled with a friend, and then in a hostel, bought equipment to make cotton candy, and opened a location at Kolibris Market in the Sviatoshynskyi district. Once he was asked to replace the barista at the coffee outlet, the story begins. Now, several years later, Yurii has a family coffee business, drives a Tesla, and lives in a large country house. But, Yura is also a taxi driver and takes passengers on Uber Black every day, shares stories from his life, and talks about his experience of using an electric car on his Tesla TAXI Youtube channel.
Yura knows the most important thing: how to approach any business so that in the end, everything will turn out in the best possible way. We asked him how he managed to combine several professions, and most importantly, we learned a lot of interesting things about the taxi.
I leave the house and walk over to a white electric car. It works silently, and in front of my eyes, knobs come out of the door. In the driver's seat, I see a smiling guy with an open look, he creates the impression of a relaxed person. We're leaving.
This publication is available in Ukrainian and Russian. The English translation hasn't been produced yet. Support us to make the translation faster - follow the link for instructions